I have this friend. And not only is she beautiful, funny, charming, and the best friend a girl could ask for (oh and did I mention she has an identical twin who is just as awesome? Yeah, I get two best friends for the price of one!). Anyhow, this amazing friend can make some pretty awesome pom poms and she makes the cutest pom pom garlands and bookmarks and ornaments with her pom poms (which are available in her shop!) She has also made herself the most adorable happy pom pom wreath….
And for Christmas, she gave me my very own pom pom wreath (with a note that specifically said, "You and my sister are the only people I will ever make this for." So don't expect them in her shop any time soon as they must be a real pain in the you know what to make!)
I had told her that 2013 was going to be "the year of the pom pom" for me! I was finally going to master pom pom making, and I was going to make the world a happier place, one pom pom at a time! 🙂 I mean, come on now, can you look at a pom pom and not smile? You can't. I tried.
So in the package with my very own pom pom wreath, were my very own pom pom makers!!! I received 4 different sizes, and also yarn needles so I could make my own garlands, or sew them on to things. I was so excited to get to work, and it just so happened we needed some new pillow shams for our bedroom as ours were getting pretty dingy and one of the ties had come off. I wanted to make some with big pom pom corners!
I headed to Jo-Ann's and purchased navy yarn, and bought some pretty white seersucker fabric with a thin metallic gold stripe.
I cut my fabric to size, and used the classic envelope method (here is an example tutorial from Tatertots and Jello), which I think is perfect for pillow shams.
Once the pillow was sewn together, I got to work making 8 pom poms in the largest size I had available. Using these pom pom makers from Clover made it SUPER EASY and if you are interested in pom-poming it up, I recommend them! When I tied them together (the last step with these pom pom makers) I left the ends of the yarn I tied with long so I could sew them to my pillow.
I used my needle and threaded one of the long strands.
I kept the pillow sham inside out when I added the pom poms.
Then coming from the right side of the sham (inside of it at this point, since it was flipped inside out), I poked the threaded needle through the seam near the corner, and pulled the yarn strand out.
Keeping the pom pom in place, I threaded the second strand and pulled the needle through the perpendicular seam of the same corner, and then pulled that yarn strand through.
I tied these strands in a tight knot and trimmed them. I repeated this for all four corners, and then turned it right side out and prayed it would look as cool as it did in my head.
Here they are on my bed! And I am happy- they lived up the the pom pom pillow shams of my dreams!
What do you think? Do you love them like I do? Even if you don't, it's my bed anyhow, right? 😉
And you know what's really funny…. I tell you all I am going to just take it day by day, no more link parties, and I have no idea what projects I will work on this year and that's ok…. and then, well once I feel relaxed and stress free, creativity flows like a river and I dive headfirst into a spontaneous project! Because as of December 31, I had no intentions of making these. But by lunch time on January 2, they were done. So I am just going to keep taking it day by day, and who knows what may happen!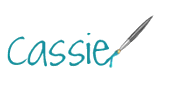 Pin
sharing here:

http://www.jenniferrizzo.com/2013/01/its-pom-pom-party.html