Subtitled: It's scary what happens when I am stuck in the house with limited movement.
So, my friends, I had an entirely different post scheduled for today. I was going to share with you the makeover of the $5 living room desk. But, because of my leg not healing very quickly, I have spent the last couple days on the couch for the most part. I can't just sit there…. I mean, who does that???? Not me. I must always have a project in the works. I looked through my Halloween pinterest board to see what I could create. I came across this fabulous bat book page banner from Simple As That on my board. How cute is this? Thank you so much for the inspiration, Rebecca! (By the way, in heading to that pin, I found a new blog I adore- her site is just beautiful, creative, and photographed well!)

Pin
I decided to create my own Halloween book page buntings, which lead me to setting up a Halloween mantle just so I could share great pictures of the bunting in action. (And because it gave me something to do, frankly).
Before I get to the bunting, a little side note…. I only looked at the picture of Rebecca's before I made mine. I didn't read any directions and just went to work in my own way. So I will be sharing with you my method.
OK, so let's talk about the bunting first. I have a silhouette craft cutting machine. But guess what? I didn't use it. I had time to kill and I didn't want to have to keep getting up to use the machine, so I made these buntings the old fashioned way. I started with creating the bats. I used black cardstock and- are you ready for this- a cookie cutter. I traced the inside of the bat cookie cutter over and over, and then used good old fashioned scissors to cut them out. That helped pass some serious time.
For the bunting pieces, I again used black cardstock and measured and cut out my pieces so that I got 6 pieces for every standard piece of cardstock paper. Then I folded one in half and notched out my triangle, I used that as a pattern to cut the triangles out of the remaining pieces. I mod podged book pages onto those black cardstock pieces. If you are at this point wondering why I would add that step and why not just use the pages, I will tell you. The pages are from an ooooooold book. When things get old they fall apart. Heck, I am 34 and I am falling apart right now! I didn't think the pages would hold up over time; mounted on cardstock they are much sturdier. Once these were dry, I trimmed the book pages to the same shape as the cardstock. This method was much easier and accurate than if I had tried to cut them to size, and them mounted- this way there is no black showing through. After they had been trimmed to size, I used tea dye distress ink to age the edges of the book pages. Then I used mod podge to add the bats to each piece.
To assemble each bunting, I used a hole puncher to make holes in the top two corners of the bunting pieces. Then I wove 6 feet of sheer black ribbon through and spaced them appropriately. You can use whatever type of ribbon or cording you prefer. I like the sheer because it has a great Halloween look, and the size I purchased is slightly wider than the holes so the pieces sit still once I have them placed where I want them.
Then finally I hung the banner on my mantle using tacks underneath the ledge "just to see" it in place. Which led me to just go ahead and decorate the whole mantle.
I just love the distressed edges….
Now let's check out the rest of the mantle. There is a brush pile I know about that has been there since before we moved in. Don't tell my Dr., but I got in my car yesterday morning and drove to the spot and got out of the car with my heavy duty scissors to cut some pieces of these creepy branches. I just love their curvy shape. I used them last year, too. Here is last year's dining room table, just a week after moving in….
I have also been spray painting some thrift store owls in glossy black to prepare for Halloween at the shop and the barn sale, and kept a couple for my mantle. The vintage candle sticks were a thrift store find, andI used these aqua candles to just bring in some of the living room color palette.
I had a few extra branches, so I placed them in a tall white vase in the corner of the room, and of course, I still have my black owl hanging in the birdcage there, too…
So yes, I know I have jumped the gun here, but I couldn't just show you a cruddy picture of the banner, now could I? And maybe this mantle will help inspire you with yours and now you have plenty of time to get it together. So really, this was a smart move to just go ahead and decorate it… right?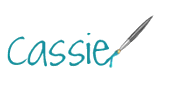 Pin
Sharing here:
JENNIFER RIZZO
KATE's MANTLE PARTY