Happy Monday! Hope you all had an awesome weekend! Our was absolutely full of activity but it was all fun! Friday night was German themed family fun night at the neighbors house. I told you about the asparagus salad I planned to make- it was yummy and healthy and I will definitely make it again. The German waffles were a huge hit with the kids- I brought the batter with me and made them right there, and they were gone faster than I could make them! It was a great night full of fun, friends, Hefeweizen, bratwurst, sauerkraut and more!
Saturday I dragged myself out of bed to hit the flea market before soccer started. At first I was disappointed and had bought nothing… but then in the last row, a light shone down and I heard angels singing and I looked and what did I see, but all of this that came home with me…. (And if you follow me on instagram- cassie8978 -you have already seen these!)
I am keeping that cute little red stool as part of my new kitchen plan! And some of the pieces have also begun to receive their makeovers.
I made it home in plenty of time to make it to Emmy's first soccer game of the season. And I am so proud of her! She scored one of their team's 3 goals!
After soccer we came home, had lunch, and headed out to Sawyer's soccer game. After that, Emmy was exhausted and took a nap which she never does! I went for a run with Jake, came home, showered, and got ready for our neighbors to come over for dinner. We had a nice relaxing evening with them followed by entertainment in the form of a rock show from our kids.
Sunday I spent the entire day working while the kids played in the yard and Chris worked in the yard. Emmy made herself a bow…. Here is my little Katniss….
And finally late afternoon we took Jake and the kids to the park and I walked Jake while Chris played soccer with the kids.
Like I said, crazy busy weekend, but crazy good, too!
Now, I have a dresser to share today and I have a couple of stories that go with it, so you will have to bear with my wordiness today! 🙂
Last week I shared a pair of "fraternal twin" tables. The ridiculously talented and sweet Jessica from Dear Emmeline emailed me and wanted to purchase them for her master bedroom. When she was here Thursday picking them up, a truck pulled up my driveway. My friend Andy was working on a house and they were tossing a dresser that needed some love, so he decided to bring it to me on his way home! I laughed that it happened when Jessica was here… how do I explain that that really NEVER happens!!! She is going to think I have all sorts of people just bringing me stuff… maybe in my dreams! Anyhow, here is the dresser that was brought to me…
As you can see it was pretty rough. Before I even began painting, I had to scrape all the veneer off the sides where it had totally warped, sand mystery sticker off the top, and replace a drawer bottom. Once I did all of that I knew this was a perfect candidate for Miss Mustard Seed's Milk Paint because the finish was worn and I knew it would give an authentically old appearance.
A while back I had ordered boxwood from Vintage Shabby Chicks, and they had been kind enough to send me a sample of French Enamel which I had mentioned I wanted to try. I had already painted a little side table with French Enamel and LOVED it, but I didn't have enough for another piece. I decided to mix what I had left with boxwood, about 3:2 ratio. I could not be happier with the color result it made- a beautiful almost darker emerald green. I sanded it lightly all over to let the milk paint do its thing (I could already see where it was going to chip as it was flaking in some areas), and then waxed it with a clear wax and a rag.
Before I show it to you though I want to mention the knobs I chose for this dresser…. they are gorgeous stamped clay knobs originally from an etsy shop called Vintage Skye. I did not buy these knobs so let me tell you the funny story of how I got them…..
A few weeks ago I visited my good friend Traer in Pennsylvania. She is a huge Miss Mustard Seed fan and when she found out Miss Mustard Seed was giving away some old craft supplies to someone local she jumped on it! Well, there was more there than she could use, so she passed on a bunch of stuff to me. At the bottom of a bag I discovered loads of awesome knobs! I couldn't wait to use them on the right piece, and I knew this was it! So anyhow, lots of stories, how about a reveal….
I just love that naturally worn look of milk paint! And thank you to Miss Mustard Seed for indirectly supplying me with the awesome knobs! 🙂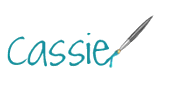 Pin
Sharing here: