Well that title just about sums up what you will find here today, doesn't it?
Sunday I mentioned that I went to a friend's house for a ladies brunch with some girlfriends. What I did not tell you was about the detour I took. I was headed into her neighborhood when I saw a yard sale sign. I thought maybe the sign was left from the day before, but drove in that direction anyhow, since I was already in the neighborhood. I knew I didn't have much cash on me as I had used it the night before when we had our date night, but I checked it out anyhow. So glad I did! They had several pieces of furniture and the two I liked best were a bench marked for $20 and a table marked for $10. I looked in my wallet…. $22 and some change. I explained that I was on my way to a friends' for brunch and that was all I had on me and asked if they would take it for the two pieces. They gladly accepted and I left with these two cuties….
The top on the table had been stripped as well as parts of the legs. I really like the look of natural pretty wood with a painted base, so I decided to clean up the top using a mixture of olive oil and vinegar. It took the mid stains that had occurred after it was stripped right off. The "before" picture is actually after I cleaned it, which is why it doesn't look so bad. 🙂
I didn't sand the base at all as I knew I wanted a really chippy finish. I mixed up some of Miss Mustard Seed's Grainsack milk paint and applied two coats. Once it dried, I gave it a good sanding with a fine grit paper, and the paint chipped right off as I wanted it too- randomly. I love the authentic look this paint gives! To finish it, I decided to use a new to me wax. I used Miss Mustard Seed's Furniture wax, which I got from Vintage Shabby Chicks. Let me tell you how much I love this wax! It's like buttah! So smooth and smells nice, too! It wiped on easier than any wax I have ever used. I read the can which said it could be used on wood, too, so I used it to finish the wood top. I love the richness it gave the wood, but also allowed its natural beauty to shine through. Here is the table now…
I don't know why I love the combination of pretty natural wood with chippy old paint so much, but I do!
Have a wonderful Wednesday! I am off to take a bus trip to a farm with a load of kindergarteners… wish me luck! 🙂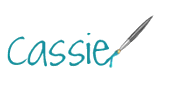 Pin