This week is the last week we have before our barn opens for business on Friday. Of course, it was in existence already as Stylish Patina, but we didn't want to just "take over". We wanted to change it and make it ours. We have been working hard to make some cosmetic changes, and of course we have brought in several local artisans, which is helping us create the eclectic and collected vibe we desire.
Yesterday, I spent much of my day up on a ladder…
You see, we wanted to add some white sheers all along one of our long walls to soften and create texture and warmth. We purchased some inexpensive sheers from Ikea, but the trick was how to hang them since we have cement walls which are much harder to work with. The ceiling of the barn is wood so we knew we could drill into that. We pondered the pipe curtain rods, like I created for Sawyer's room, but we needed to cover over 40 feet, so it would have been pricier. I recalled that a friend of mine had a bunch of old already dried out bamboo and she wasn't going to use all of it. I asked her if we could snag some to use as curtain rods, and she happily gave is 4 nice long pieces.
I purchased nice thick eye hooks and sisal rope. I spent the day drilling, screwing in the eye hooks, and then securing the bamboo by tying the rope through the hook to create a loop I could slide the bamboo through.
(Sorry for the poor photo, but with the light coming in through the windows it was a challenge with my phone!)
The bamboo was super thick, so too thick for the curtains to slide on, so we created ties with some jute and tied them on. Here they are…
I just love the overall organic feel they have. Here you can see how we placed them with some furniture on the wall, and they really help soften the space…
And since I brought my camera yesterday, I was able to snap some much better quality shots… thought I would share some with you! There's not much DIY going on here at the moment, as this is all I am focused on right now. 🙂
Are you sick of seeing barn photos yet? I sure hope not! Like I said, with getting this all set up and ready, there hasn't been too much time for DIY-ing around here.
I also wanted to say a huge thank you to all of you for your incredible support through all of this…. Taking over the barn was definitely a leap of faith for us, but you all make me feel like I am doing what I am supposed to be doing. So for that I thank you!
And now, lucky me, the kids both have playdates, so I am heading to the barn for a couple kid-free hours this morning!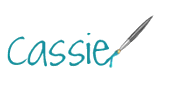 Pin