It's Wednesday, July 3, and that means tomorrow is the 4th of July! I will not be posting anything tomorrow as Chris is off from work, and we plan to start the celebration tonight with fireflies and wine! Maybe we will let the kids catch some fireflies, too. Today, I am off to do a very American thing to start the celebration…. the kids and I are headed to a local organic blueberry farm to pick our own. We went twice last year- it was that good! Speaking of berries, yesterday I picked a bunch more blackberries and raspberries from our bushes and created my own healthy blackberry and raspberry crisp. I used coconut oil, local honey, whole wheat flour, oats, and cinnamon to create the topping. I am no foot stylist, so here is a fabulous instagram of my concoction… it's delicious and healthy! And warmed up with a little vanilla ice cream… YUM! That was my dessert last night!
Once this is all gone, it will be time to make blueberry crisp!
I thought I would get caught up on some projects I did last summer and never shared. Both of these pieces were painted with General Finishes Lamp Black from Rockler. I thought it would be appropriate today to share one of them, given the holiday. And because it's about bloody time! Let's start with the non-patriotic chair.
And I am going to apologize now because I cannot find a before shot for either of these!!! I searched and searched and know I had them, but alas… gone. But, in looking for them I found at least 4 other projects that have not yet been shared, too. Oops.
I picked this chair up and thought it would be a great piece for me to try my hand at reupholstering. It was wood framed with great details and the fabric was a stained rose velvet. It needed some love! I got to work removing the old upholstery, but I loved the look of the burlap that was revealed underneath! The look reminded me of the deconstructed chairs I had seen at Restoration Hardware. I loved the rustic look, and thought that General Finishes Lamp Black would complement the burlap perfectly. I applied just one coat, which ended up being enough once it was lightly distressed. To finish it I applied Minwax Wipe-On Poly in Satin. Here is the chair in its unfinished finished state. 🙂
It currently resides in the corner of my dining room and I love the feel it adds. Plus, it provides extra seating if needed.
The second chair was an oak chair that had a broken spindle. because it needed to be repaired, I had used wood filler on it and needed to cover it with paint, rather than leaving it natural wood. Just as in the chair above, I gave it one coat of General Finishes Lamp Black, lightly distressed it, and applied Minwax Wipe-On Poly in Satin again. I created a new seat with plywood and batting, and covered it with a vintage US Mail back I found at the auction. Here is this one, all done (and you may spy another unshared project peek next to it!).
So there you have it, 2 of last year's projects finally making their blog debut!
Hope you all have a wonderfully happy 4th of July! I hope it's filled with family, friends, fireflies,food, and all sorts of American freedoms!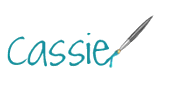 Pin