Happy Thursday! Yesterday I got a hair cut…. I knew I wanted to try some bangs so I went for it! I am getting used to them but I think I like them
I had told Emmy I was going to get bangs so on Sunday she told me she wanted some, too. So I gave her a hair cut….
Now we are twinnies! And we might just be one matching christmas frock, matching turtleneck, tights, and kitten away from the coolest Christmas card since 1982.
Speaking of cool Christmas, I shared with you the chicken feeder tree topper I made on Monday. Head on over to the DIY club to see my secret tool for hanging it!
Anyhow….Tomorrow starts our last barn sale of the year, and we have it chock full of Christmas goodies! Sarah and I have both been hard at work. I am also excited because my friend Kirby is coming to check it out!!! Can't wait to see her! And if you are thinking of coming by, I'll be there Friday and Saturday!
And, to make this barn sale extra exciting, Sarah and I thought it would be a great idea to have all the vendors contribute to a big giveaway, open to all who shop at the barn! No purchase necessary! All you have to do is come to the barn and give us your email address and I will be emailing the winner on Monday the 10th. The winner will have 48 hours to reply. So what's up for grabs…. vintage crate, lavender sachets, lavender laundry soap, pumpkin pie soy candle, vintage and handmade ornaments, jar snow globes, petite grainsack stocking, a christmas menagerie, a colorful jute shopping bag and so much more!!!! Wouldn't you love to win all those goodies? I know I would!
So… how about some pictures of our space this month? Sarah popped in and did some tweaking since these were taken, but you get the idea! And I apologize because these are cruddy cell phone pics, but that's all I've got!
What did I tell ya? Chock. Full. Hope to see you there!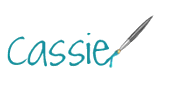 Pin