Happy Monday, all! Hope you had a great weekend! Friday I spend 10.5 hours on the road with the kids, so I was ready to crash when we finally arrived home. And let me also tell you if you are traveling with kids, this is the best invention ever: Magnetic Travel Bingo from Imaginetics. We bought it at a toy store at the beach, and it occupied much of the first half of our drive and we all participated and had fun! The kids had the boards but I helped search the highways for objects. It was a blast and kept us all busy and alert.
Saturday we had birthday celebration plans with my parents (to celebrate Sawyer's and mine, a little early). We had a late lunch and planned to head to the rodeo, but the rain kept us away. Instead we went bowling and I was stoked because I broke 100 once! 😉 I am not a very good bowler…. I actually got 128 and was thrilled! I also had a couple glasses of wine. The 128 was my first game score. Apparently wine does not help my game.
We wrapped up the weekend spending Sunday outside with friends at our house. They live in DC and love coming to the more rural area we live in and letting their kids play in the yard. We don't get to see them often, but every time we do I am so thankful that we stay in touch…. we always have a great time with lots of laughs and easy conversation. That's a sign of true friendship!
Since I just returned from the beach and had a busy weekend filled with friends and family, I have not even thought about picking up a paintbrush. Or if I have, I started to twitch and didn't want to think about it…. So here is a little project I complete last Fall some time. I have no idea where my before shot was. So just imagine this table brown and with peeling veneer on the top. I scraped all of the veneer off and gave it a couple coats of Annie Sloan in Graphite, lightly distressed it, waxed it… and now it looks like this!
Not very earth-shattering, I know, but it's what I've got at the moment to share! 🙂 I am hoping to get back to painting work this week, though I have also to get ready for the barn sale, get the kids ready to go back to school two weeks from today, and also get ready for my brother in law's wedding in 12 days! So you might say it's a little crazy around here. Thank goodness I procrastinated sharing some pieces so that it's not totally dead over here.
Off to the barn to get things rolling and start to prepare for our next sale. Have a great day!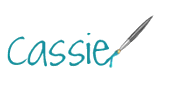 Pin