Happy Tuesday! I am in a good mood as I write this…. Monday was a busy day with the kids going into school 4 hours late, and then following school I had parent-teacher conferences followed by a PTA meeting. I know, you are thinking, "That sound fun at all! Why on earth is she in a good mood?" I am happy because the conferences went very well. I was honestly worried about how it would go with Sawyer's teacher, but after meeting with her relief washed over me! Phew! Today, they get out a few hours early, and then we have the next few days off for Thanksgiving. YAY!
Anyhow, today I wanted to share a quick and easy little project with you. In our master bedroom, our bed sits in front of a window as you may recall….

Pin
I would love to have some large statement piece of art over the bed, but with the window there, it just won't work. I came across this idea and knew I had to reproduce it and that it would work with the window.

One Saturday I ended up coming across a bunch of antlers at the flea market. To create my wreath, I simply arranged them on a table how I wanted them, and then used my glue gun to connect them. I tied some twine to it so I could hang it from my curtain rod, and here is what I ended up with….
It's not as large as I might like it, but I was working with what I had! And I love its rustic simplicity! I am hoping the glue holds out, because I don't want to get poked in my eye with an antler in the middle of the night. So far it's been up for almost a month, and I still have all my eyeballs, as does Chris. So I am thinking it's a winner. 🙂
Have a great Tuesday!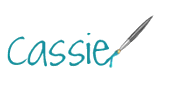 Pin