Happy Friday! Due to a partner having the flu, I am headed over to the barn today to work… It's going to be a rainy day, but I am hoping for a busy one nonetheless!
I wanted to share the last of Angelique's home with you today, so here we go with her youngest daughter's bedroom and her own.
Genevieve is the youngest of the three girls, and happens to be one of Emmy's besties. Her personality shines in her eclectic room, which coordinates with the way she dresses herself- fun, edgy, and feminine. This is the room that I love the most, even if it is the smallest of the three.
The Draper style chest and horse art balance the room perfectly with their unified colors. But seriously, how gypsy chic is this room? That might be my new favorite style… gypsy chic.
Because of the size limitations, books are stored on the wall of the passage into her room. (Her room features two entries).
And this cozy seat is the perfect spot for Genevieve to curl up with one of those books.
Do you see why it's my favorite? Boho, gold, horse art, fuzzy textures…. love it all!
Among all of these gorgeous girls' rooms, Angelique and Dan's room at the end of the hall is the perfect sanctuary for busy parents.
Just like every other room, this haven shows off their love and personality. Check out the hand painted heart on the bedroom wall, which sits near a wedding photo.
The antique settee is adorned with pillows which add a pop of color, mirroring the colors on the bed.
A close up of the bed for reference…

Pin
As you've seen, Angelique is a huge fan of meaningful art, and her bedroom is full of it as well.
The yellow print is one of my favorite quotes and I couldn't agree more.
Thank you so much to Angelique for opening up her home to all of us! It's been so fun taking you all on a virtual tour of my friend's creative love filled home.
Oh, and today is the last day to vote for the homes, so if you have a minute to spare, I would love your vote!

Pin
Hope you all have a great weekend! If you live near me, enjoy the little heat wave! 😉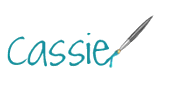 Pin