It's Wednesday! EEK! That means only two more days until the Sweet Clover Barn Sale…. This crazy weather has taken a toll on our set up schedule, so I'm just a little stressed out. Just a wee bit. I work this Saturday at the sale, and I can assure you I will be picking up a big bottle of wine on my way home and I will celebrate surviving this week! Not to mention the kids were out of school two days last week sue to snow, and Monday and Tuesday this week due to President's Day and a teacher work day. Monday afternoon I took the kids to see the Lego Movie though, and I was glad I did…. it was a great laugh and stress relief, AND it actually had a really good message for the working parent. I'll let you go see it yourself to see the message, but I will just say, everything is awesome!!!!!!
Her room is the largest of the three girls bedrooms, and serves as the one they all hang out in. A cozy and funky sofa fits perfectly in the window, and I should add the side table was purchased at Sweet Clover (painted by my partner, Sarah).
And yes, I love all the pom poms going on here!
Angelique painted the base of this desk in gold and the top white…. I adore it! To the right are the Harry Potter framed quotes, and the shelves serve as glamorous and useful storage. The black lucite chair is from Silk and Burlap.
Angelique created a message board for Lily from an antique frame.
Here is a closer look at the artwork. Lily is a HUGE Harry Potter fan and even dressed as Hermione for Halloween.

Pin
The brackets of the shelves are a glamorous gold and really suit the newly painted legs of the desk, creating a very uniform feel, as if they were meant to be together.
To the right of the bed a vanity serves double duty as a nightstand. Angelique recently painted it and the mirror a sleek glossy black, giving the room a more sophisticated edge.
A hot pink bamboo chair completes it… perfect for a young lady!
Hope is the middle daughter, and her sweet pink and floral room suits her sweet disposition perfectly. Just check out this amazing gallery wall.
I am insanely jealous of the art collection of a 9 year old.
Hope's room is so soft and feminine, complete with white curtains, and a petite slipcovered reading chair.
Her vanity (each girl has one) rocks the vintage style that unifies the room.
To the right of her bed, a vintage dresser serves as a nightstand.
The wall adjacent features shelving perfect for all of Hope's books and collections. See it in the reflection?
And to the left side of Hope's bed, a smaller piece painted similarly creates a cohesive look, appealing to the eye.

I just adore how these rooms uniquely reflect the personalities of their inhabitants. I will be back Friday with their youngest daughter's bohemian bedroom, and Angelique's own peaceful sanctuary. Until then, you can find me at the barn getting ready for this weekend!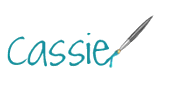 Pin