So before I get into this makeover, let me tell you about my day yesterday, because I know you all come here to hear about what time I flossed my teeth and stuff, right? 🙂 OK, so really it won't be that boring.
It started out with an early morning run with my friends, and as soon as I got home at 7:20, Chris was out the door headed to work, and wasn't going to be home until 11 pm. So I fed the kids, packed lunches, made beds, made sure the kids were dressed appropriately, and then the three of us walked to the bus stop with Jake. (Side note, our bus driver LOOOVES Jake. When he sees her he sounds just like that husky that says "I love you", and she gets a kick out of it.) Anyhow, we sent the kids off to school, and I headed home with Jake, loaded my car up to take furniture, including the dresser you are about to see, over to the barn. Sarah and I busted out buts for almost 3 hours moving furniture since we were moving into a bigger space, but had to move the other vendor's items out of that space and into our old one as well. It was a lot of work, but we are thrilled with the results which we will share next week. Anyhow, after that I came home and had some time to tidy up the house and relax. Jake and I headed back to the bus stop together to walk the kids home, and then we had one hour to get home work done, send Sawyer off to the neighbors, who were taking him to soccer. Emmy and I headed off to dance. We got home, ate, and showered, and that was where the day fell apart….
I went to turn off the shower…. and it would not turn off!!! It was 8:30 at this time, and the kids needed to go to bed… Instead of tucking them in, I was removing panels and searching with a flashlight for a shut off I never found. So as of right now while I type this, the hot water is dribbling out. I have called our home warranty company, but man… is it just me or does this stuff always happen on the worst nights?!?!?!
So right now, I am taking deep breaths, and my gym clothes are already set out so I can get up in the morning and blow off some steam!
Ok, let's get to more fun things than plumbing leaks… like furniture makeovers! This dresser was part of the great furniture haul of March. 🙂
It was part of the set with the Paris gray dresser I shared last week….

Pin
So I thought I would give it the same look, just in case someone wanted to purchase a set. Here it is after its Paris Gray chalk paint makeover…
And there you have it! Another paris gray dresser… And now hope that buy the time you read this I have blown off my steam, heard from the warranty company and someone is on their way to fix our faucet….. in a perfect world! I can dream!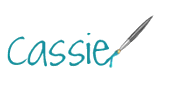 Pin