So on Monday I shared with you a little peek into our master bedroom makeover that is still a work in progress. Soon I will have this headboard installed to give it a better showing, but I couldn't wait to share it!
A while back I shared with you that my neighbor is ridiculously talented– he can pretty much build anything and is hoping to have a career in furniture construction/carpentry. Anyhow, he agreed to help me with a headboard for my bedroom. I showed him some images of things I liked and I knew I wanted it to be planked and rustic looking, but I wanted a smooth outline for a streamlined touch. Obviously, I could do the finishing work myself, so he brought it over to me when it was finished…. and it was GLORIOUS!
Here it is in its before state:
Travis, my neighbor, had sanded it to a nice smooth finish to the touch, even though it looks rougher. Before I stained it, I used Minwax wood conditioner. This step helps ensure even staining in the wood. I wiped it on with a rag, and then waited 15 minutes. Then I wiped off any excess that had not dried, and I was ready to stain!
I chose Jacopbean Walnut by Minwax because I wanted a dark rich look. I used a brush to apply so I could get into all the little crevices. I worked from the bottom up, staining plank by plank.
After brushing it on, I used a rag to wipe off. Here you can see the naked wood, then the dark strip is where it had been brushed on, and the next strip down is where it had been wiped with a rag.
Once the stain had dried overnight, I used Minwax wipe on poly to give it a final protection. I applied two coats.
And here is the headboard now!
I am SO happy with it! Travis could not have done a better job- it's truly beautiful! I can't wait to get it installed!
Oh, and so I know just last week I showed you a little impromptu gallery wall I threw up in the guest room. Well guess what? I finally found artwork that was just perfect for that wall! While out at yard sales this past weekend, I found these Currier and Ives lithographs, framed in gold frames, for just $5 each. There were actually 6, but 2 were a little mismatched in size. (Oh, and I made a bargain and got all 6 for $20!). Anyhow, I hung them yesterday and love how they tie into the colors of the room as well as the gold of the sunburst mirror. Plus, they are all farm and country scenes which work well with our home. (And the frames on the prints on the right are slightly darker). Oh, and another fun fact is that they were all framed at a furniture place in Frederick- I thought that was neat!
Aren't they beautiful! And there are only two extra nail holes behind those pictures… I am getting better at eyeballing… 😉
And just for fun….
The kids have been going to an art camp this week where they learn about bugs and do bug related creative projects. This picture was taken just after leaving the building yesterday- they are such goofballs! No idea where they get it from.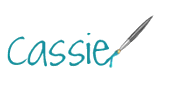 Pin