Happy Wednesday! Last night I talked to a group of women at my friend's church about upcycling furniture and thrfty home decor. I felt like I was in school again as I prepared for it, taking notes, etc. I am happy to say it went well and I survived. It actually went better than I thought it would! I just pictured them all naked, of course, highly appropriate for a church. 😉 I was slightly nervous only because I don't usually give presentations on anything these days, but I will say that I am typically comfortable speaking in front of a group, and luckily it was a topic I know well…. I live, breathe, and eat it!
Anyhow, I have been getting ready for that and running around doing a bunch of work related things, so I have not had much time for furniture lately. However, I did style my mantle a little the other day. Friday when I worked at the barn, I picked up these antlers from the farmer's wife. I thought they would add a little rustic touch to my mantle. So here it is…. My end of summer mantle….
Oh, and I can't seem to find a great spot for my "Antiques" sign, so for now, it will sit in front of the fireplace while it's not in use. And yes, I am aware of the slightly crooked photo, but I had way too much to do to pull the tripod out for this. Sorry!
On the left side is the fun weight my parents gave me for my birthday, silver candlesticks, and white pillar candles, and 2 antlers.
On the right side, more white candles, 2 more antlers, and an aqua pitcher full of black eyed susans from my garden. I love having the balance of aqua on either side. 🙂
And there you have it- the "Mantler". Simple, sweet, and slightly crooked. Have a great day!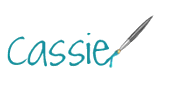 Pin