Before I begin, I want to just say that my prayers are being sent up to Boston and I am thinking of all those involved in yesterday's horrific events. I grew up in a small town in Massachusetts, and had a few friends from high school actually running in it. Thankfully, they are all OK and accounted for. But my heart goes out to those who are not. I don't know what this world is coming to, but I know that we can't all sit around and let it happen… let's all do a better job of continuing to carry out random acts of kindness, and spread love and cheer, not hatred and fear.
This Friday through Sunday from 10-5 we will be having our monthly barn sale at the Stylish Patina barn! I will be there both Friday and Saturday, and Sarah will be there Saturday if you want to pop in and say hello. We spent yesterday morning finishing setting our space. I had a lot on my mind in the morning and completely forgot to bring many of the things on my list, including my camera. I apologize for the lesser quality of the photos, but it's the best my little iphone could do!
Anyhow, here is a peek into our new larger space this month….
Happy Tuesday! Hope to see you there this weekend! Now I am off to deal with the plumber who is coming this morning to fix that darn faucet….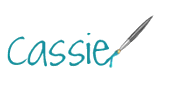 Pin