In the last couple months I have gotten into a routine with my friends…. Tuesday and Thursday are running days. We do the same 4.5 mile loop at 6:30 AM. Some days I am tired and lacking motivation, but knowing that I am meeting my friends keeps me going! One morning, we were on the second half of our run, and headed through a neighborhood, and what to my wandering I should appear, but a sweet little cedar chest with a sign on its rear: "FREE". Well, clearly I couldn't haul it and run, so I made a mental note and headed back after the run to grab it! Here it is in its before state….
Sorry for the cruddy iphone picture… it was hard to see what it took out in the sun! Anyhow, it was in decent shape- just missing knobs and screws for the hinges and the cushion needed to be recovered. It was also missing the lock, but frankly, who needs to lock up their blankets? Maybe Linus, but other than that I am not too sure. I replaced the screws for the hinges, and then got to work. I removed the cushion, which screws on to the top. I wanted to give it sort of a beachy look, and I also wanted to get rid of some paint cans that only had a little bit each left in them. I mixed of Annie Sloan's Old White and Duck Egg with CeCe Caldwell's Alaska Tundra Green and came out with a pretty aqua. I gave it two coats, distressed it and then waxed it with Annie Sloan clear wax.
The finishing steps were the knobs and the fabric. I was going to use burlap, but I decided to let Emmy choose from a few I had. She chose a chocolate zebra.
For the knobs, I needed some that did not have posts sticking out of the back, as I imagine someone will put blankets in this chest, and I don't want them to get snagged. That eliminated a lot of the choices I would normally use for glass or crystal. I decided to use D. Lawless hardware for the knobs, as they have lots of glass and acrylic options which have screws rather than posts and nuts. They had lots of choices, but eventually I settled on the Diamond Cut Acrylic Small Knob. Not only was the price right at just $1.10 each, but they were the perfect scale for the piece. Here is the picture from their website.
And now here is the cedar chest, complete with its new paint, fabric, and hardware!
I think Emmy did a stellar job choosing the fabric, don't you? The zebra adds a nice punch! She said my burlap choice was "ugly". 🙂
And how perfect are these knobs from D.Lawless?
So pretty! I don't think I will ever stop loving glass or acrylic knobs…. kind of like I will never stop loving glitter. Or tin foil Or anything shiny.
I can't wait to take this piece over to the barn for the June sale, although I am so tempted to put it at the foot of Emmy's bed…. But I won't. But I might.
A special thank you goes out to D. Lawless Hardware for providing me with the knobs to complete this project!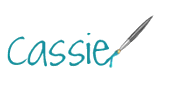 Pin
Sharing here:
JENNIFER RIZZO