Happy Wednesday!
Yes, I know I didn't post yesterday, and all is well here…. I am starting a new posting schedule where I will be blogging Monday, Wednesday, Friday, and I will continue with my "It's Eclectic" Series on Thursdays when I have guests. I am doing this for one major reason…. to focus on making my content and photos all AWESOME. I am hoping to make the blog better than it is and need more time to do so.
Now that that is out of the way, thank you so much for all of your feedback and comments Monday on Angelique's beautiful wallpapered dining room. I knew I could not leave you with just that one room, so I am going to continue the tour of her home today with the kitchen and family room.
The family room has a very relaxed but chic vibe, full of whites, neutrals, black, metals, and natural touches such as jute, leather, hide, and stones. It's where this family of five cozies up to watch movies together, and where Angelique likes to relax to peruse her collection of design magazines.
Angelique, relaxing on one of the comfortable leather chairs.
This room is perfectly inviting with its cozy furnishings.
Angelique has an eye for lighting and each room in her home contains a fabulous chandelier. Family photos grace many of the walls in this home, and recount the story of the love that fills it.
Behind the sofa, a long table takes on double duty as desk and sofa table.
The black vintage piece near sofa table hides crayons, markers, scissors and more of the girls' art supplies. It also stores a collection of design books and meaningful pieces, like the "H" that was a Christmas gift from her business partner, Saule.
The white slipcovered sofa and ottoman are perfect for snuggling feet up with a blanket and a good book!
Fresh flowers brighten up this room in the midst of winter.

Pin
Although this home once featured two fireplaces, they had at some point been blocked off and are not usable. Gorgeous mantles were left in place and are painted white, and artfully decorated.
Other original features which are still in tact include some of the beautiful stain glass, as seen in this door that leads to their porch.
This shot peeks into the kitchen and shows off the sleek midcentury sideboard which is used as a console. It adds the perfect modern and natural wood element to the room. (And there's a peek into the kitchen!)
I am in love with this piece…. swoony mcswoonerson!
And one more shot of this room gives you a peek into the living room, which will be shared in the next post about this home. I am such a tease! What did I tell you about Angelique's eye for lighting?
Isn't that family room just the perfect place to relax and catch up with friends over tea?
Now let's head into the kitchen, which was redone at some point in the 60's if I remember correctly from what Dan, Angelique's husband, told me. They painted the existing cabinets and replaced the countertops with a gorgeous black granite.

Pin
The kitchen seamlessly blends modern and vintage once again. You may recognize those chairs as the once coral chairs of my dining room. I gave them to Angelique and she updated them with white paint, new white seats, and shiny brass trim.
The table is flanked by white tulip chairs, which are, by the way, so comfortable.
The window placement allows perfectly for three photos on the wall, one of each little girl. Fresh sunflowers add the perfect pop of cheerful color.
How amazing is this oversized vintage piece of art? I am in love! It sits atop a vintage buffet that Angelique painted white, with hardware updated in gold.
I love the white enamel industrial lighting over the island. The white blends perfectly with the rest of the kitchen, allowing the style of the light fixtures to pop.
A yellow tea kettle mimics the pop of yellow on the kitchen table.

Pin
The kitchen also features a built in desk, where we see another touch of yellow in the art. The fabulous chinoiserie chair makes an elegant statement in gold, black, and white.
The artwork above states, "Creativity is intelligence having fun." This home clearly belongs to highly intelligent people, who are full of fun and personality! I can't wait to show you more!
Until then, have an fabulous Wednesday! Go out and be awesome!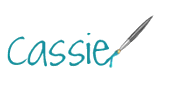 Pin