Happy Saturday! Today we head off to the soccer fields, where both Sawyer and Emerson have their first games of the season! Sawyer loves the sport… Emmy is trying it for the second time (with a couple years off in between), so I am anxious to see if she likes it. Fingers crossed! Then later today we head to the carnival for Cora to celebrate her health one year after bone marrow transplant! YAY! In lieu of gifts, we have been asked to bring fun band aids for a program they are calling "Band Together to Fight Childhood Cancer.
"
In Heather's words….
"September is Childhood Cancer Awareness month. One of the things the kids look forward to most is a cool band-aid after they give blood. Gretchen (Alyssa's Mom) is doing a band-aid drive because there is often a shortage of cool band-aids at Hopkins. The tears after a blood draw because my girl couldn't get a princess bandaid – heart breaking. As a tribute to Cora, Alyssa and all our cancer friends, we will be collecting band aids at Cora's carnival. These bandaids will go straight to Hopkins. So, no presents just boxes of bandaids. "
If you would be so inclined to donate any fun bandaids for this worthy cause, the Bike Doctor in Linthicum, MD is a drop off point. You can drop them off there if you are local, or mail them to….
"Band Together"
C/O Jeff Dalik at The Bike Doctor
507 South Camp Meade Rd.
Linthicum, MD 21090
Thank you so much for your consideration for this cause. It's amazing what something as simple as a happy bandaid can do for a child.
Now let's check out some of my favorites from this week's link party!
How amazing is this cabinet from A Little Bit O Shizzle. Awesome. Fo shizzle.

Pin
Classy Clutter took my breath away with this gorgeous coral piece…. and paired with that striped wall it's just perfection!
I don't think I will ever tire of ombre…. especially not when it looks as pretty as this lingerie chest from Kayboo Creations!
I love these richly elegant chairs from Sophia's! Kristen is always churning out beautiful projects!

Pin
And how gorgeous are these chunky chairs from Start at Home? I love the soft cottagey colors!
Keeping up with the Jones' completely outdid the Jones' with this gorgeous buffet! They applied beautiful veneer and how about beautiful bold color!

Pin
And how about this nautical glam compass table from Nellie Bellie? So fun! Nautical glam is the new up and coming style, you know.
That's it folks! Have a great weekend… live it up! Oh, and in other news, my leg is now staple free and already feels 10 times better! My friend who has been helping me told me that my body did not like the staples…. she referred to some of them as "naughty" where my skin swelled around the staple. What I had thought was pain from the cut was actually pain from the staples. I am so happy they are all out now! I still need to be careful and take it easy a few more days, but oh, it just feels so good NOT to have them in right now! Happy, happy weekend!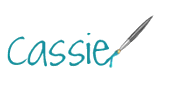 Pin