Happy Monday! I hope you all had a fabulous weekend and Valentine's Day! We had to cancel our date night due to the weather and road conditions, but we have a perfect night filled with wine, Olympics, and Tosh.0 (which if you watch it, your opinion of me will lower- it's so wrong it's right.). The kids Saturday basketball games were cancelled due to the conditions as well, so we took the opportunity to build our pipe shelves, which I had declared my "Be Bold Challenge" project.
This project went much more smoothly than I expected and I think that Chris and I are closer because of it….. during the actual building process we had NO arguments. Of course, during the design and measurement… um…. maybe some minor miscommunications. Miscommunications happen when you mix a very right brained (or hare brained) me with a very left brained Chris. But we survived, designed them, and made a shopping list.
To design the shelves, we followed Roeshel's tips for making a DIY industrial pipe shelving unit. Then we altered the plans to fit our own needs. As a side note, we did not have as much wiggle room with the measurements as Roeshel did which is why we ended up having to exchange some pipes, details below. It is important to note that the threading of each pipe adds an inch to each end and doesn't screw in all the way, adding height overall. Just be aware of this if you plan to build.
Since I had known we were going to build them and had time last Wednesday I ventured out to get everything we needed. Our list was as follows, with everything being in the 1/2″ size.
four 13″ pipes* (had to get these cut and threaded)
eighteen 12″ pipes (This number changed which I will explain in the post later, but we ended up using 12)
six 10″ pipes (This number also changed as some 12″ were exchanged for 10″, and we ended up using 12)
four 8″ pipes
twelve T pipe pieces
sixteen elbows
ten flanges (This was a challenge as well, explained later).
two pine boards measuring 15″ x 60″
two pine boards measuring 15″ x 58″ (The left side of our fireplace is 2″ shorter than the right)
The following I had on hand:
7/8″ saw drill bit
General Finishes Java Gel Stain
Rags
Goo Gone Goo Gone Multi-purpose Cleaner -24 FL OZ

Razor
Brut Force
And you SHOULD also use:
rubber gloves for staining
* threaded pieces of pipe are actually called "nipples" and are labeled as such in stores. You can imagine that Chris and I had lots of jokes as we built with variously sized nipples.
I set out to Home Depot to gather all of my pipes and boards. (Insert a big WOMP WOMP right here.) I was able to get some of the pipes I needed, some of the elbows, all of the t's, 2 of the boards, and 1 flange.
Since the 13″ pipes were a special cut, I had to find the gentleman who worked that department. I finally had him tracked down and when I told him what I needed he didn't reply verbally, but silently shook his head at me making me feel about 2 feet small. "OK," I said while awkwardly staring at him. Finally he spoke, "We can't cut anything that small; the machine won't do it." Irritated at him for making me feel stupid, I replied with "My friend just did something similar and had pipes cut only a few inches larger than what I am asking. But, she did get them cut at Lowes, so perhaps they have better technology." Yes, I went there. But you know what, it produced my desired result and he said "Now, wait a minute. I am not very creative, but let me think about this and maybe I can do it." It took him time to cut and thread but in the end, I walked away with the four 13″ pieces I needed.
After spending some time in the pipe department, I headed over the lumber department where I found the last two pieces of pine board big enough for me to use. I had them cut to size, and the gentleman in this department was super friendly and helpful. He also assured me that more lumber would be in the next day. Since I already had to hit another Home Depot for more pipe pieces, I told him I might be back.
I paid for all of the pieces I found there and headed off to another Home Depot about 15 minutes southeast. I was able to find some of the pipe I needed, but not all of it, the other two boards, and 0 flanges. So I paid for what I found and headed off to Lowes.
At Lowes I found the rest of the pipes I needed but ZERO flanges in black, which is what I had been looking for. I asked an associate but he had a very strong Jamaican accent and I couldn't understand what he was saying about why they didn't have them. They did have galvanized steel, but it was significantly more expensive, so I decided to pass and try to order from home.
When I arrived home, I found this website which had exactly what I needed, and in black for a steal! Well, I went to order and turns out they are ILLEGAL in the state of Maryland so they couldn't ship to me. No wonder I couldn't find them! I ended up ordering the galvanized steel, still saving myself wuite a bit of money (about $60) by ordering online. At this point in time, it was Wednesday afternoon, we had an impending snow storm, and I risked not having them in time. And, I might add, I am way too thrifty to pay for expedited shipping. I crossed my fingers and hoped for a miracle. And Friday around 6 pm, my flanges arrived, and I threw my arms around my UPS man and thanked him for his hard work! (slight exaggeration).
Meanwhile on Friday while the kids and I were stuck home due to a snow day, I got to work staining my boards with General Finishes Java Gel. This stain is super easy to use and durable, so no extra poly needed (Unless perhaps you plan to use it for a dining table). I simply applied it with a rag. Here you can see the difference between my stained and unstained board:
Isn't it so rich and gorgeous? It has a really nice smell to it, too; not even kidding. I love it! I would highly recommend wearing gloves when you work with this stain and apply with a rag as I did. Otherwise, your hands will look like this…
A good scrubbing with a sponge and a grease fighting dish soap, and your hands will be soft and good as new!
Saturday morning, I was ready to get to work, but had forgotten one minor detail. All of the pipes had adhesive labels that were also taped on over them for assurance.
I set to work with a razor and goo gone, scraping and cleaning until all of the labels were gone.
Then we started by building from the bottom up.
Before we drilled any holes in the board, we built the two side pieces up to see how high they sat. Here is where we had issues with the threading….. it added too much height to our unit and we would have hit the chair molding. We solved this issue by replacing the middle pipes (which were going to be 12″) with 10″ pipes.
Here is Chris, using his brut force to assemble pipes before drilling. (To put the shelves in, of course, we had to take them apart again, but we did this to test heights again). Do you see that face, my friends? That is the face of a man humoring a woman he loves.
In the meantime we measured where to drill the holes on the top shelf. I marked the center of my drill points with a chalk "X". I then drilled the two holes using my 7/8″ saw bit. I then set this board on top of the other and lined them up. I made marks through the hole of the top shelf with chalk to indicate where to drill on the bottom shelf. I also measured a point equidistant from each mark as the bottom shelf required a center hole as well. Once they were all drilled, we were able to assemble the first unit. This project took both of us as we needed to hold/balance, etc, and it would have been much harder with one person. Once it was put together, we anchored it to the wall. The unit itself is sturdy and doesn't necessarily need to be anchored, but we wanted to make sure it stayed in place. (Point being, it's ok if it's not in a stud).
I was so excited once I finally saw one put together! We repeated the process on the other side, which was trickier as that is where all the cables and wires for our TV and cable box live. We left a slight gap behind the shelves to allow for cords and cables.
We had them all built and I high fived Chris, impressed that we made it through! They are far from perfect, but perfect is over rated.
Sunday the kids and I headed to Home Depot to gather up some plants so I could get them styled exactly as I wished. I planned to use some of my milk glass, including a couple special pieces that belonged to my great grandmother. Of course, I am not always great with plants, so I am referring to the shelves as "plant purgatory: where plants go to await their fate."
Anyhow, are you ready for the reveal…. (Oh, and I bought some cute cacti for the coffee table, too! I placed them in a milk glass vessel with some stones my dad has collected over the years.
Ok, so onto the real reveal now. 😉 Because of the shape of our living room and our couch arrangement, they are hard to make out here, but they are under the windows…
Here is a semi-arial view to give you a better idea…
The left side holds some of my magazines, clay projects the kids have created at school, and milk glass filled with plants.
Here you can see where the flange is screwed into the wall.
And the flanges on the floor imply give a wider support, but we did not screw them into the floor. And in the end, I loved the look of galvanized flanges with the black pipe!
The right side hosts our cable box and blu ray plater, as well as more plants, and special pieces and books.
Angelique was getting rid of these amazing book ends, and I had planned to give them to an elephant loving friend, but they were so perfect here….
Two years ago when my bestie was visiting we painted these peonies. I placed them here because they are special to me, and they hide wires.
And check out how gorgeous the wood turned out with the java gel stain!
I am so thrilled with how they turned out! Thank you so much to Roeshel for all the help with her great post.
Additionally, you may have noticed one other addition to the room. I shared my new cowhide rug with you a couple weeks ago, but I was lucky enough to win a $500 credit to Plush Rugs through my good blog friend Kelly at Eclectically Vintage! I chose the jute rug you see above to layer under the hide…. love it! The living room still has a couple of other projects in the wings of its mini makeover, but I am thrilled with how it's coming along!
Be sure to check out these other ladies and their "Be Bold" projects! All will be shared this week!
Now I am off to the barn…. lots of work to do!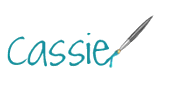 Pin
Sharing here:
East Coast Creative, Tatertots and Jello; The Shabby Nest; Inspire Me please; Vintage Revivals Rock What Ya Got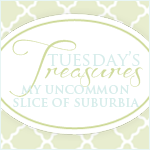 Pin
Pin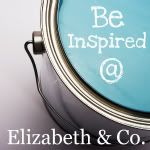 Pin
Pin
Pin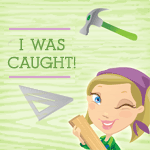 Pin
Pin
Pin
Pin