Happy Monday! Hope you all had a great weekend! I took Emmy and her friend to get manis and out to lunch for Emmy's birthday (we did this in lieu of a party). The girls had a great time! After that it was off to Sawyer's basketball game, followed by a National Pie Day party at the neighbor's house. This year the party had an "olympic" theme. I am doing whole30, so I brought a crustless spinach quiche and called it a "protein power pie." Chris created a pizza pie that looked like an ice hockey rink. There were some amazing creations such as "Ski Lime Pie", "White Russian Pie", and the crowd favorite, mini apple pies that were made into "Pie Medals". I am also proud to say that Chris and I came home with a brand new pie plate because we rocked the pie facts quiz! (My neighbors host this party annually and I remembered the quiz from last year, so I may have looked up some pie facts before we went. 😉 ). Sunday I spent all day with my Sweet Clover crew on what we are calling "vendor development workshops." Eddie of Jalapeno Photography and Oxido gave great photography pointers, and Celeste of Catfish Studios taught us all some amazing things to do with paint! We look forward to doing more of these with our vendors!
Anyhow, today I wanted to let you know about a challenge I am partaking in….
I am joining forces with these amazing bloggers….


We will all be tackling a BOLD project! This challenge is the brainchild of Carrie of Lovely, Etc, who explains it like this:
"The Be Bold Challenge began because I was sick and tired of not trying new projects just because I was scared of failure. This year, my goal is to learn to fail. To learn that it is really okay to try for something awesome and end up with something awful. It is easy to make sure you never, ever fail at anything. But when you do that, you miss out on pretty much everything great. I'm done with mediocre. I'm ready for lots of awesome.I decided it was time to change things and invited some other bloggers to be bold with me."

I am always up for a challenge! The challenge is to be bold- use a tool that scares me, or paint with a bold new color, or try something new! At first I thought I would tackle painting my fireplace black. But then we were snowed in this week, which resulted in this…. (which is done now!)

I felt like it would be cheating to pretend I hadn't yet painted it. 🙂 Soooo….. I made another plan.

And let me tell you it will be bold in two ways for me.
1. I will build something. Not anything complicated, but I will build something. I, who paints everything, will BUILD something. Got it?
2. I will work with Chris, my husband, on this project. For those who know us in person, we really really love each other, but boy do we have different patterns of communication so we don't collaborate often on house projects! I do one thing, he does another. This project, we will tackle together. We could end up closer after all this being bold. Or divorced.

So what are we building? Well, it's next to the fireplace! Here is what we are working with space wise (photo from two Halloween's ago).

Pin
You can see we have a window to either side of the fireplace. On the right we have made do with a little dresser there to hold our cable box, etc. But what we have wanted to put in place….. built ins! At first I wanted white, clean, lovely classic built ins. However, as the room has evolved, I have decided that industrial pipe built ins are going to be perfect! Here are some from around the web that have inspired me….
Kristen of KFD Designs explains really well how she built hers.

Pin
And I think we have all seen and pinned Roeshel's version!
I think with the newly painted fireplace and the more relaxed bohemian look I am going for these shelves will look great and suit our needs as well! Wish us luck!
And guess what? WE are challenging YOU to tackle a bold project as well! Get out there and do something bold, then come back to any one of the participating 11 blogs to link up your project on February 24! See you and your big bold bad self then!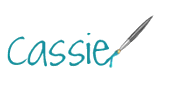 Pin