Happy Thursday! What have you got planned for today? I have an action packed day…. running with my friends, heading to Moms and Muffins with my kiddos at school, demo-ing the kitchen/knocking down a wall, seeing my son sing in a school program, soccer practice, farmer's market, oh, and let's not forget American Idol and wine tonight! Did you catch the DEMO-ing in there?!? That's right! The kitchen project finally starts today and I can't wait to share the process with you, and praying that I don't lose my sanity through it all!
I have a dresser to share today, but as many of you know it's national Teacher Appreciation Week. Monday the teachers had a luncheon and I provided them with raspberry coconut bars for dessert. My container came back empty, so I am hoping they liked them! The kids and I also put together a little gift for them. I racked my brain trying to think of something unique and creative we could do… A year and a half ago I painted wooden spoons for Emmy's birthday,
I thought that would be perfect and I could say something like "Thank you for stirring up my love of…". I headed to Target and found a couple nice wooden spoons, and as luck would have it they had a set of two tea towels with spoons on them in blue and green from the Threshold collection. Perfect pairing!
I painted the spoons in coordinating stripes, and tied them with the towels.
Sawyer said "Thank you for stirring up my love of math." Emmy thanked her teacher for stirring up her love of reading. As for me, I just hope the teachers found these gifts to be useful, pretty, and thoughtful!
Now, how about a dresser makeover? Last week when I was out at yard sales I ran into a mom I know from soccer. A good friend had told her what I do as she had a bunch of furniture to get rid of. I headed to her house Monday and bought 4 pieces, one of them being this beautiful serpentine dresser.
I wanted to keep this one sort of simple, and I thought chippy white milk paint would be the way to go. Unfortunately with milk paint, you just never know if it will chip or where it will chip. I used Snow White safe paint from the Old Fashioned Milk Paint Company. I did not sand the piece at all as I was hoping for chippy…. I applied two coats and could tell after sanding that I wasn't going to get chippy. But I did get a nice beachy weathered look. And when I run into an issue where a piece isn't turing out how I want, rather than get upset, I always change my plan. (One reason I don't like custom orders as there is no room for that!). So I changed my plan. I distressed it heavily. Oh, and I should mention I am usually anti-painting hardware, but I really wanted a soft look over all with this one, so I went for it. After heavily distressing all over with a combination of my electric sander and hand sanding, I waxed it and was happy with the outcome. Here it is now!
This picture more accurately shows the color/look.
Love these feet!
And I just love how the paint settles into the scratches…
This is one of those pieces that I know isn't everyone's cup o' tea, but I like it. We are not going to have space for it at this month's barn sale, but keep your eyes peeled for it to make it there in June!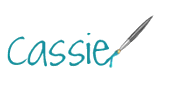 Pin
Sharing here:
JENNIFER RIZZO