You guys. This week has been quite a week and it's only Wednesday! The last two days have won, but I am going to win today. I won't be defeated by Hump Day. Monday started out good with a nice crisp Fall walk with Jake, and then it included the following events: I broke a table at the barn; Charlie puked up what I am certain was poop; my birth control is suddenly mail in (not good when you call in the day before!); looooong PTA meeting. Tuesday also started out great with a crisp Fall run with a friend. But then it included these events: Charlie falling down the stairs twice (In my defense, the first time, I thought he had it. The second time I carried him up, but had to run back down to get something and come right back up. I didn't put up the gate, and down he came. 🙁 ); Emmy having a major melt down; Sarah broke glass on her china cabinet; Jake ate the entire package of gummies I bought for Emmy's class Harvest party; my poor fiddle leaf fig lost more leaves; my kids had a silly argument over whose box of crayons was whose. It all left me feeling very "ick". So today, Wednesday, you are mine. I've got this. I am going to put on my big girl pants and smile in your face, because today is going to be a good day through and through.
And because it's a good day, I am going to share with you a recent favorite project. A few weeks ago I shared this Persian Blue pedestal table.

Pin
I had been on the lookout for chairs to go with it and finally came across these at my local thrift shop:
I cleaned them up a bit and did the same exact treatment as the table: one coat of Paris Gray chalk paint, two coats of General Finishes Persian Blue Milk Paint, distress, and clear wax. I recovered the seats with some awesome blue fabric I purchased from my good friend Jesse at Scout and Nimble. Here they are finished!
And here they are at the barn with the table…
And you know what? This little set is still available! It didn't sell… If only I had a home with a million eating nooks, I would keep them all!
Well, I am off to take Wednesday by the balls horns. Have a great day!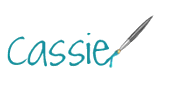 Pin
Sharing here: