I finished a dresser… I feel like I have been lacking in inspiration, motivation, and work ethic lately! So I finally finished something and I was going to show you at next week's POWW, but I just can't wait that long! I love it to much to hide it in my closet. Nobody puts baby in the corner.
I bought this dresser earlier this week. I busted my rule of $40 or under and paid $50 for it, but as I said I was lacking in inspiration and this piece just spoke to me. So it had to be the one to get me out of my rut. Here it is after I had sanded most of it.
I got to work by hand sanding the areas I couldn't hit with my orbital, and then used Benjamin Moore's Aura (paint/primer in one) in Wedgewood Gray (a bluish gray). I had just enough left on hand to give this piece the two coats it needed!
I had planned on painting the hardware white and maybe giving the top some sort of design in white, but once it was all painted, I wasn't sure. I gave the hardware a coat of white, and wasn't happy with how it looked. OOPS. Now what… It's been primed and painted with oil-based primer and paint, so how do you get back to the brass?
I lined a pot with aluminum foil, filled it with water, and added 2 tsp of baking soda. I turned it on and got it to boil. Once it was boiling, I added my hardware pieces to the concoction and let them each sit in there for about 3-5 minutes. I used tongs to remove them as you never want to stick your hand in boiling water to pick up a scalding piece of hot metal. (There's my smart tip of the day for you!).
As I pulled each out, I used 0000 grade steel wool and rubbed each piece so that it shined again. I didn't rub too hard because I wanted the patina left in the crevices to give them more dimension. Once they were cleaned, I added them back to the dresser, and loved it like that! They gave the right amount of shine against the eggshell finish paint. I also liked the modern look without being distressed. I really love this piece, and hope it finds a good home as I will be sad to see it go. Here it is now!
And guess what!?!?! It is snowing here! We're only supposed to get a couple inches, but it's so pretty!
Linking here:

Pin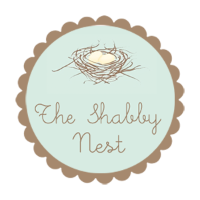 Pin
Pin

Pin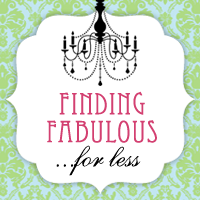 Pin
Pin
Pin
Pin
Pin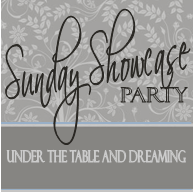 Pin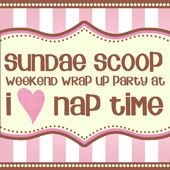 Pin
Pin
Pin
Pin
Pin
Pin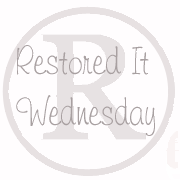 Pin