Happy Wednesday! Lately I have alluded to some stress in my life…. well, with our kitchen turned upside down most of you have assumed it was the kitchen causing me stress. Yesterday I told you I hoped to have some news to share soon… Well, you are in luck, because today is the day for news!
For the past year, Sarah and I have been vendors at the Stylish Patina Barn. We have loved being vendors there and thoroughly enjoy the barn atmosphere, the once a month sale, and the amazing team of vendors. The current business owner, Kelly of Stylish Patina, has recently opened a new shop in Falls Church, VA (where she lives), and is starting a vintage rentals business there. Did I mention she also does consulting and design work? Oh, and is renovating her house? Yes, I would say that is a lot of balls in the air! Though she managed them all beautifully, she decided that she needed to let one of them go…. and that would be the barn sale business! A couple months back she approached Sarah and me about taking it on. After much deliberating, working out logistics, drinking coffee, thinking, losing sleep, drinking wine….. we decided to go for it! We have teamed up with two other amazing women, Terri and Celeste of Catfish Studios!
Together, we have created…..

Pin
(By the way, our amazing logo was designed by Gwen of This Bold Girl. She also did my blog design and is fabulous to work with! She nailed it! )
Sweet Clover, LLC is the name of our new venture! Sarah has been busy creating a lovely website for us which you can find here, and we also have created a new facebook page, so come on over and like us! 😉
So what will become of the barn? Well, we have lots of exciting ideas and plans! We will continue to provide unique vintage furnishings for your home, but we also plan to bring in local artisans' handmade wares and more! So if you are a local artisan and interested in selling your goods with us, email us at [email protected].
This past month has been a roller coaster for us, and we are thrilled to finally announce publicly, scream it from the rooftops, that we have adopted a bouncing baby barn!!!!!! Everything will be final as of June 1, so the June barn sale will be in our hands.
We wish Kelly all the best in her new ventures, and are so thankful that she wanted to pass the barn on to us. I am a big believer in everything happening as it should…. the past 2 years have proven that to me. If you recall, it was exactly two years ago that I decided to put my house on the market so I could partner in a shop. The shop fell through, but we moved anyhow…. we LOVE where we are. And if I was in the shop, I'd never have had this opportunity I do now…. so you see it has all worked out as it should and I could not be happier! And I am thrilled to be moving ahead with 3 amazing, creative, and wonderful women as well as a diverse and fabulous group of vendors.
Could not find source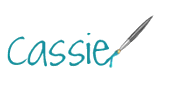 Pin