Back in December, I mentioned a gift I painted for my brother's girlfriend for her birthday. I forgot to take a picture of it, so I had my brother send me some pictures. I had found this fabulous little old wooden slide box at a yard sale. It was fabulous because it had rows in it so it was perfect for sorting jewelry. I painted it a happy turquoise, and added a white bird sihouette to it using a stencil. I then distressed it and antiqued it, and here was the final product! I just love its original hardware!
Then last month was my mom's birthday, and I am making a conscious effort to give more handmade gifts from the heart this year. So using my silhouette, I cut a shape out of old sheet music, and mounted it on a rusty orange/red cardstock, and then framed it in an IKEA frame. My mom is a fabulous seamstress, and always helps me with my sewing projects and taught me how to sew. She has a sewing room in her house, so I created this piece for her sewing room…
These were fun projects to do because they were both intended for special people, and I wanted to gifts to reflect their personalities.
Be sure to come back tomorrow to find out the winner of the $65 CSN gift credit!
And tomorrow my new 3 week series, "A Colorful World" kicks off! I hope you will find it as fun as I know I will!
I am sharing my projects here:

Pin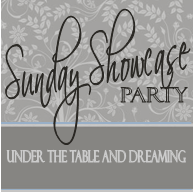 Pin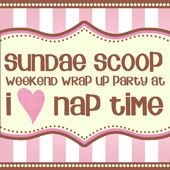 Pin
Pin
Pin