A few months back I purchased some furniture from a soccer mom connection. Her daughter played with some of my friends daughters, and they had told her about me when she was cleaning out an estate. There was a sideboard that one of my friends wanted, so she purchased it and I told her I would be happy to paint it for her if she didn't mind waiting since the summer is unpredictable schedule-wise. Finally, I told her to bring it over last Monday, the day the kids went back to school, because I knew I would have time!
In the mean time, she had purchased new hardware, and I had told her which products to order from Rocker, General Finishes Lamp Black and Minwax wipe-on poly. Here is the piece I was working with….
My friend wanted all the old hardware removed and holes filled. I took off the handles and latches which all unscrewerd and filled the holes with Wunderfil, my favorite wood filler, available from Rockler. Once the filler dried, I then sanded the piece all over. I filled the holes one more time and sanded again when dry for a smooth finish.
I painted it with three coats of Lamp Black paint. Often two coats does it, but this piece was lighter so it took three. Once it dried, I lightly distressed the edges, which highlighted it's awesome legs. I applied the wipe-on poly with a rag and allowed it to dry. Once it had dried overnight, I drilled the new holes and added the hardware my friend and her daughters had selected- silver and some fun owls!
Here is the piece now, ready to head to its loving home!
I am such a sucker for the sleep mid-century shape! I am actually on the lookout for a longer but similar piece for my own home!
And one more thing today….
COME BACK TOMORROW FOR BIG NEWS!!!! ESPECIALLY IF YOU ARE WITHIN 90 MINUTES OF ME…..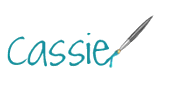 Pin
Sharing here: