Happy Tuesday!  There was a slight change in plans and I am sharing my Christmas home tour today rather than Thursday.   But I am ready and excited and be prepared because I have a lot to show you!  If you are hopping over from the last tour on the  house, Shabby Creek Cottage, welcome!
Let's head outside first….  This past weekend we were blessed with our first snow of the season, so I took the chance to capture it.
When you arrive at the top of our driveway, the vintage inspired snowman I created last year for "Snowmen on Main Street" in my town greets you. (I was allowed to keep him after he was displayed through the season last year).
To the right of the front door sits a petite cabinet which usually stores garden goods.  I hung a rustic wooden star I purchased at Sweet Clover from Distinguished Cottage.  I also have a vintage crate and a gorgeous red plant my friend gave me.
Let's head inside!  When you walk in the front door, the living room is immediately to your left.  Jake welcomes you!
The living room is one of the coziest rooms in the house.  It's not a large space, but it's perfect for our family of four.
Last week I shared my mantle- you can read all about it here.

Pin
Over Chris' desk in the living room, I updated the chalkboard.  The vintage hummingbirds always hang there, and at Christmas time I love to pretend they are hanging the pom pom garland my best friend made.
On the corner of his desk is a vintage inspired snowman I purchased from an artist, a little tree snow globe that Emmy made for Daddy last year, and a jar of Chris' favorite candy.  I always keep this jar full for him this time of year.
The tree is done this year in all reds, blues, and greens.  It features vintage ornaments, my great grandmother's red wooden beads, a white shiny star, and so many special ornaments as well.
This year, we lost our Charlie the day after Thanksgiving.  We cut down our tree just a couple days later, and I decorated it.  I placed this ornament near the top this year, and cried when I hung it.  I miss my boy so much, but I am so happy to have his memory live on, and have his presence with us at Christmas.
Like any good blogger, I have some vintage trucks with bottle brush trees on my coffee table.
Sawyer decided last year that he wants to collect nutcrackers, so we started his collection this year with this fellow also purchased at Sweet Clover. I found the vintage inspired candy canes at one of my favorite antique shops in Funkstown. (Yes, that is a real place!)
The bookcases in the living room are minimally decorated with seasonal artwork, antlers, and glittered pine cones, just like the mantle.
Emmy's countdown chain sits here as well, easy for her to reach.
Heading out of the living room, we head into the tiny foyer where my chalkboard wall lives.  I love to change this out seasonally.  Our elf on the shelf, Lolly, decorated our chalk tree one night and we woke to find ornaments on it!
In the entry sits a navy petite antique secretary, and it features some of my favorite thrifting finds.  I just love woodland animals- all of these have been thrifted, some updated with spray paint.
Immediately to the right of the entry hall is our dining room.  I showed it to you last week all decked out for Christmas dinner.
I used a thrifted Mexican blanket as a tree skirt.
My sideboard is decorated with natural greenery from our yard, yarn trees my mom made for me, a vase of curly willow branches adorned with silver and gold, vintage white flocked deer, and a vintage angel tree topper.  You may notice our elf, Lolly, happened to be here the day I shot this.  He was doing the splits, and showing off for the poor angel with immoveable parts.
Above our antique oak secretary which we use as a bar cabinet our antlers got decked out as well!  And I added a beautiful menorah picture Emmy brought home.  I love having the kids artwork on display in my home.  It makes me smile, and it makes them so proud.
The antlers are decorated with red vintage ornaments and a garland of red glittered vintage ornaments I made last year.
Here is what it looks like today, not set up for Christmas Dinner, since we aren't eating just yet.  Jake is asleep in the corner on his new plaid bed. (Pardon the unpainted ceiling…. getting there!)
And on the unseen wall of the dining room is my gallery wall of vintage nautical paintings…
The dining room opens directly into the kitchen.
My neighbor built this island for me and I LOVE it!
I decorated my vintage porcelain bull with a green wreath and created letters from wire and rosemary.  I got that idea here.
On the island sits my antique terrarium, surrounded by my painted and gilded antlers.  The terrarium formerly housed half dead succulents that needed to GO.  I filled it with "snow", white pine trees, and vintage brass deer to create a winter woods scene.
Also in the kitchen is our Advent Calendar.  This year my kids are taking turns doing an act of kindness each day, then writing it down, and clipping it on.
Finally, I am going to show you one more room today which will just about cover our downstairs.  The guest room always gets some holiday cheer, since we use it at this time of year when my family stays with us.
I took the idea for the lettering on the map from Kim at Newly Woodwards, but changed mine up since I had a map of the US.  Do you get it?  America… A-merry-ca!
Pin
Sawyer did this winter woods painting in kindergarten and I pull it out each year.
The dresser is also decked out.  I am not one for too many Santas hanging around anymore, but I love this vintage inspired Santa in a silver pine cone car!  I mean, come on, what's not to love about that!
On the left side sits some fresh greenery from the yard and some dried lavender in a vintage milk caddy my parents gave me.
Now be sure to head over to the next home on the tour, Desert Domicile!  You are going to just LOVE her home!
And here is the full list of  homes to check out this week…
Again, thank you so much to Lindsay for putting this all together and for including me!  I am honored to be part of such a talented group of ladies!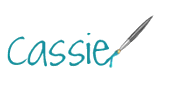 Pin
Sharing here:
Nesting Place, Evolution of Style