Happy Monday! Wondering what my title is all about? Well, I have teamed up with a fabulous group of people and we are all going to be tacking progressive projects this summer, and pushing ourselves to try new things. Here is the lovely group of people who are going to also be participating:
I searched all over my house for a project to do….
the master bedroom? too big.
the loft above the garage? too, well, lofty of a goal.
the inside of the garage? how long will organization in there really last?
the hallway? it was the closet doors that daunted me and said "not now!"
emmy's room? it needs a grace period of at least 6 months in existence before i change it!
So what did I decide on…… (picture from move-in week last fall)
That would be the kids side of the bathroom! Over the next 8 weeks I will be sharing an update with you every 2 weeks. The plans include…
-replacing the mirror
-painting the walls
-painting the vanity
-replacing hardware
-MAYBE lighting but doubtful since it scares me (though there is that whole without borders thing i guess)
-painting the trim
– creating a hook rack
– paint the ceiling???? This would be me pushing my limits. I have never painted a ceiling. This would be a nice small one to start with!
For now unfortunately the carpeting will stay until we are able to redo the flooring throughout the entire bathroom area. It's sort of a jack and jill and we each have our own vanity sides.
To give you an idea of where I would like this all to go colorwise, here are some of my "kids bathroom" pins.
The following two images are from At the Picket Fence. Love this powder room!
Love the fun colors here from Peppermint Bliss!

Pin
So what do you think? Can I do it in 8 weeks? Are you digging the color scheme? Will I change the light? Will I paint the ceiling? Will I survive summer without wanting to hide my face in a tub of crisco?
Answers to these riveting questions and more will be brought to you on July 16, July 30, Aug 13, and the final Reveal on August 28!
Click on the links to see what the other bloggers are doing!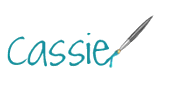 Pin