First of all, it's Monday, the 27th. Do you know what that means? That means that my kids go back to school today! Hallelujah! Let freedom ring! Bottoms up! Of course, it also means that my baby is getting on the bus for the first time today, heading to kindergarten. I may be shedding some tears this morning…. eh, who am I kidding? Those are tears of JOY mixing with some delirious giggles… Wish us all luck!
Anyhow, if you have been following along in the past 8 weeks, I have been working with several other bloggers on progressive home improvement projects. Here is a list of all of us who participated!

Pin
I have been working on improving my kids bathroom area, which really is just a vanity area. Do you remember where we started 8 weeks ago? This is a dark and horrid picture, but it pretty much looked like this:
And I had some goals for it if you recall….
-replacing the mirror
-painting the walls
-painting the vanity
-replacing hardware
-MAYBE lighting but doubtful since it scares me (though there is that whole without borders thing i guess)
-painting the trim
– creating a hook rack
– paint the ceiling???? This would be me pushing my limits. I have never painted a ceiling. This would be a nice small one to start with!


I am happy to report that I achieved all except the lighting. It's still part of my plan, but with summer ending, school starting up again, and Sawyer's birthday party last weekend, I just didn't have the time to find a fixture I love. I did look at Home Depot, but I wasn't thrilled by any choices, and I want to make sure that I truly love what I purchase.
So that being said, all else is done! Let's have a little look-see.
Voila! The newly painted, mirrored, hook-racked, knobbed space! Oh, and I got a fun new turquoise bath mat at Ikea.


Do you see the new faucet? I will tell you more about that in a second….
I ordered this print from Etsy a long time ago and had it in Emmy's room in our old house. The color is perfect in here, and I love the little motivational message for the kids in the morning. A "Yes, you can!" if you will. And yes, we have 2 kids, 4 brushes…. they like to alternate and use the one that floats their boat that day!
And now here is the new faucet! It is not what I would have selected, honestly, but I found it at a yard sale for $5 and it was new. Money talks, my friends. I will make the $5 version work! And the crystal handles tie in to the new crystal knobs well.
The "new" mirror is a vintage aqua chippy mirror I have had for a few years. I have never painted it- it's been like this as long as I have had it and I love it that way! I am so glad I hoarded held onto it when we moved because the color and size and look are perfect in here.
Hey, there's my camera! 🙂

And of course, there are the "new" hooks I hung on the wall for the kids towels.

Pin
And just for fun, let's check out how much I spent….
One can of Zinnser primer- app $10
Trim Paint- had on hand
Wall paint- leftover from downstairs bath
Orange Paint- courtesy of Dutch Boy
Switchplates- app $14 (these were a splurge for me, but I liked the look!)
Number Stencils- $1 clearance from Home Depot
Bath Mat- $13
Faucet- $5
Mirror- had on hand
Total spent: $43!!!! I am going to splurge on one fancy light fixture when the time comes! 😉
Make sure to visit the other ladies and see their progress reports (see, I am back in school mode, already!)
Amy @ Buffalo Roam, Dana @ Crafted Niche, Jaime @ Crafty Scrappy Happy, Heidi @ Décor & More, Tisha @ Delectable Home, Shannon @ Fox Hollow Cottage, Kirby @ Kirb Appeal, Holly @ Life as a Thrifter, Cassie @ Primitive & Proper, Debbie @ ReFresh ReStyle, Jessica @ Stay At Home-ista, Karah @ the space between, Laura @ Top This Top That and Kelly @ View Along the Way.

Now, if you will excuse me, I have 8 hours to myself to fill up….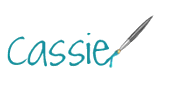 Pin
I am sharing at…