Happy Monday! Today, the kids and I are headed on a little road trip to Massachusetts! We are visiting with my oldest friend, Sandie, and hitting some of the sights up there. I am also going to meet up with a fabulous blogging friend and I can NOT wait!!! Wish me luck as the kids and I road trip it for the second time this summer! And I am going to apologize now because I will not be visiting blogs this week, but will be back this weekend. Features from the party this week will most likely be delayed, but maybe not. I just don't know. 🙂
Pin
It's time for another update on my blogging without borders project, the kids area of the bathroom. Up to date, I have painted the vanity and ceiling orange, and added a pinterest inspired hook rack.
Well, be prepared, because today's post is going to rock your world with it's amazingness! Not really. I painted the trim. And it was about time. It started off all outdated and maple-y, like this:
See it over there on the right bottom… dark picture I know, but trust me…. it was not pretty. Because this was a bathroom where moisture abounds, I sanded the trim and primed it with Zinnser oil-based primer. I gave it three coats of primer as I wanted to ensure durability. Then I gave it two coats of Benjamin Moore Simple White.
I am not going to show you the whole room because I don't want to show too much just yet, but here are a couple peeks at the pretty white trim! Much better!
And your world has been rocked. You're welcome.
Head on over to these other fabulous bloggers to check on their progress!
Amy @ Buffalo Roam, Dana @ Crafted Niche, Jaime @ Crafty Scrappy Happy, Heidi @ Décor & More, Tisha @ Delectable Home, Shannon @ Fox Hollow Cottage, Kirby @ Kirb Appeal, Holly @ Life as a Thrifter, Cassie @ Primitive & Proper, Debbie @ ReFresh ReStyle, Jessica @ Stay At Home-ista, Karah @ the space between, Laura @ Top This Top That and Kelly @ View Along the Way.
And because it's a Monday I don't want to leave you all totally bored with my white trim, so I thought I would share with you another much more exciting project! Warning, all the following photos were taken with my phone, so no the best, but I don't want to share too many glimpses of the master bedroom before the reveal.
I found this horse head piece at an estate sale recently for $1. It was broken as you can see….
I thought I might fix it up somehow and use as a bookend, but then I received my Pottery Barn Catalog and saw this…

Pin
And then I knew that my horsehead was meant to hold necklaces in my master bedroom. I ued my jigsaw to cut off the rest of the area that was broken so that it would be even. Then I sanded it smooth and used Minwax Jacobean Walnut to help the raw wood blend (and touch up some other rough spots).
And now, for 1/129th of the price, I have my own horse head holding some of my favorite necklaces!
And yes, that i another peek into our master makeover. If you follow me on instagram (cassie8978) you are guaranteed lots of sneak peeks.
Happy Monday!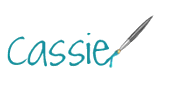 Pin