Check out this blondie….

Pin
Is she ragged, tired, and in need of some love or what? I found her on craigslist and it was so worn that I asked the seller if someone had started stripping it. Nope. It was just that worn. I know, I know, it's not my usual style, but something about it called for me. It sounded something like this, "Help me! My blonde has started to fade, and I am need of a nice rich brown redo to make me look and feel years younger!" I heard the call and decided to help this old girl out.
I started by sanding it down so that all of the old finish was gone. Once that was done, I applied a stain conditioner which helps the stain apply evenly. I used according to manufacturer's directions, and then wiped on "Jacobean" by Minwax with a rag. I was amazed at how evenly it went in thanks to the conditioner. (Really does sound like I am working on hair here, doesn't it?). It wasn't as dark as I wanted, but I couldn't find an espresso stain anywhere. My local hardware store helper suggested layering stains. Duh! Why didn't I think of that? So after 3 coats of Walnut, I applied a coat of "Ebony" by Minwax and it was just as I wanted it- rich and dark and warm. Once the stain dried, I applied 2 coats of wipe-on Poly to give it a more natural finish. And here she is now, youthful, glowing, and BRUNETTE!

Pin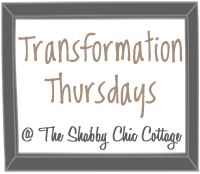 Pin
Pin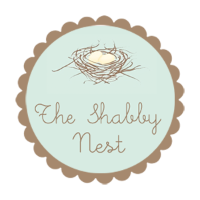 Pin
Pin
Pin