Phew- I have had a busy day! I headed to the auction this morning where I sweat profusely for about 3 1/2 hours in the sun. Was it worth it though? Yes! I will share my auction loot with you tomorrow evening…
And I have just returned home from a date that was a long time coming with these two fellows….

Pin
Yes, I'll take a Jacob with a side of Edward please? And pardon the picture- I saw Eclipse but couldn't find a picture from that movie of the two men, or the wolf and the vampire. And just for the record, even though I have read all the books and know what will happen, at this point in the books/movies, I am team Jacob.
Anyhow, you didn't come here to hear about my inappropriate crushes on younger men. So let me show you what you came to see. Did someone mention a dresser? How bout this one?

Pin
I picked it up off Craigslist last weekend for $40. The seller had it posted for $50, but when I offered $40 she took it. Plus, we had to haul it down 4 flights of exterior stairs in the sun on a hot day. It's HUGE. Probably bigger than it appears in the photo. It was also missing the veneer on the drawers as well as the top, so the overall finish is a bit rougher and more rustic. I wanted to go bold and fun with this piece, so I chose a darker blue I had left from a custom order. It's a Benjamin Moore color called "Champion Cobalt". I primed it with a tinted primer, painted on 3 coats of the paint, distressed the edges and added these fun Anthropologie knobs which are porcelain painted silver with white and blue raised flowers. I purchased them on clearance of course, for $2.95 each! And by the way, they just marked down their pansy knobs and I ordered some. You should check them out! Anywho, here is the "Bold Blue Dresser". I love the darker blue color, even though it's not too "popular" as far as furniture painting goes. What do you think?

Pin

Pin

Pin

Pin
Linking to..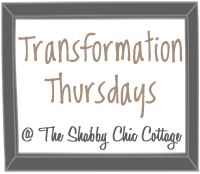 Pin
Pin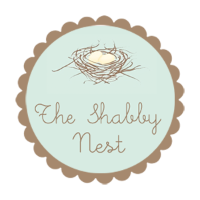 Pin
Pin
Pin
Pin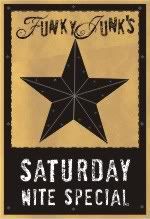 Pin