Happy Tuesday! Time for some business…. First of all, I emailed all the winners of the Moo.com business cards, so check your email! I have heard back from two, and if I don't hear by this afternoon I will draw new winners for the last set. Second of all, I promised you yesterday I would have some pictures of our barn space, but we had to reschedule our setup to Thursday (which happens to be my baby girl's 6th birthday- eek!). So I will have some pictures for you on the day the sale starts. Better late than never!
Guess what I am working on at the moment… a big gift for Emmy! I can't wait to finish it so I can share it with you. If you follow me on instagram (cassie8978) then you have seen it. 🙂 I seriously could not be more excited…. I am really looking forward to seeing her reaction!
Alright, now how about that boxwood sideboard this post is named after? I found this little piece at the thrift shop last week. I wasn't feeling it. I walked by. I went back and opened the drawer. I hemmed. I hawed. I walked away. I walked back over and repeated the cycle. It still wasn't speaking to me, but the price was too good to pass up, and it was a Sellers brand cabinet, so good quality, so I bought it. Here is the uninspiring piece in its before….
You see? It's just so plan, and I am not a fan of the rounded edges, the finish was uneven and it's ugly oak, not my favorite, and let's not even talk about the ugly knobs, ok? Uninspiring. But the sweet deal convinced me I could do something with it. I knew it needed a fun color since there was nothing else to make it stand out. I had ordered Miss Mustard Seed's Boxwood Milk Paint from the lovely ladies over at Vintage Shabby Chicks and was wanting to try it so this was the perfect chance!
Because the finish on this was uneven, I gave it a quick light allover sanding, and of course removed those knobs! 🙂 I mixed up my paint and gave it two coats. I distressed it by hand and then I finished it by waxing it with a clear wax. I still was not really in love, so I gave it some funky colorful flowered knobs from Hobby Lobby. Here is the final product! I have to admit it's still not one of my favorites, but it's an improvement!
This piece will also be available at the February barn sale! Unless of course all of our stuff sells Friday and I have to fill our space… wishful thinking! 🙂
And finally, I wanted to share my signature style board. My friend Darlene at Fieldstone Hill encouraged readers to try this out. Once Lisa helped me with my picture saving, I was able to create a collage…..
I see a lot of neutral walls with lots of blues and lots of rustic touches. I also notice that I must subconsciously love having fresh flowers in the house. 🙂 It was fun to create and I encourage you to try it out!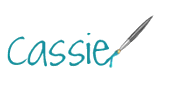 Pin