First of all, you can find me over at The DIY Club today sharing how I created these ridiculously easy ghosts for my Halloween porch…
It would be weird if I went ahead and hung them now, wouldn't it? When do you think it's safe to hang them without being the Halloween-crazed neighbor???
Anyhow, if you want to make some for your porch or house, head on over to The DIY Club for all the details and steps!
Now, about amonth ago, the kids were taking swim lessons at a particular YMCA which had my favorite Salvation Army somewhat close by. The kids knew this and really wanted to make a visit to the SA one day after swim. So we packed up their clothes to change into and got ready to head out the door when the phone rang, and the woman on the other end let me know that due to storms, lessons were cancelled. I told the kids they could just play or relax because swim was cancelled…. "What? Can we still go to the Salvation Army??? PLEASE!!!" Well, twist my arm! Let's go!
So off we went. We visited the toy section first where the kids each picked a 25 cent toy. Seriously. That is why they love to go. Then we checked out the furniture, and I found this dresser with a $50 price tag. One of the drawers needed some love, but other than that it was in good shape structurally. I didn't bring a tape measure, but I was hoping it would fit in my trunk if I tied the hatch down. As luck would have it, it just fit. We headed home, with Emmy peering over her shoulder the whole ride, for fear that the dresser was going to drop out the back….
Here the kids are after we all arrived home safely, dresser still in tact, even if hanging out the back!
And here is what the dresser looked like in its before state. Totally worth risking losing it out the back, right?
I sanded it lightly, used my Benjamin Moore tinted primer left from my own dresser, followed by Aura Surf Blue, just like my dresser. I only had to do one coat of each and had great coverage. I gave it a good distressing over all, and then I went over it with Annie Sloan dark wax. I have had a lot of trouble with this wax in the past, and I am sure it is a user error and not the wax! Anyhow, as with the orange dresser I recently did, the wax took beautifully to this non-chalk paint! It gave it a gorgeous glazed effect. And now, my friends, I can say that dark wax and I are friends.
Here is the after!
I brought this piece with me to the barn sale a couple weekends back, and am happy to report it found a new home.
So are you friends with dark wax yet? Did it take you as long as it took me to form a trusting relationship?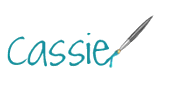 Pin
Sharing here:
Jennifer Rizzo