I told you yesterday I had some exciting news for all you local bloggers! (And frankly, you DO NOT have to be local, just willing to drive here for one day- October 5, 2013! Sweet Clover is proud to be joining forces with Hometalk, The Old Lucketts Store, Chartreuse and Co, and On a Whim for the Hometalk Halloween Haunt.
Here is the brief run down, and I will give you more details…
Join Sweet Clover and Karen, The Graphics Fairy on
Saturday, October 5, 2013
for the Hometalk Halloween Hunt! Enjoy a day of treasure hunting with local bloggers and friends at
FOUR
of the DC region's favorite vintage shops.
Once you get those treasures home, link up to show us how you tricked them out! One winner will be selected by Sweet Clover to receive a fantastic prize pack of vintage treats!
So, to give you more details, here is how this event will work. We are inviting all local bloggers to join us at Sweet Clover on Saturday October 5, 2013 at 9 am. At Sweet Clover, you will be provided with breakfast and coffee, an adorable tote (provided by Hometalk), and a map to your destinations. We will also have the talented Celeste Blumenauer providing paint demos from 9-12 at Sweet Clover, and 1-5 at On a Whim.

From our starting location, you can go in any order you want to the other locations listed. All other locations will provide snacks as well! Karen the Graphics Fairy will also be making an appearance for a meet and greet- location and time to be announced. We will also provide you with a list of other stops (shops and restaurants) you may want to hit after the excitement! This date coincides with First Saturday in Frederick which runs from 3 pm to 9 pm, so you are in for an entire day of shopping and fun as all the downtown shops will be open late that day!


NOW HERE IS THE FUN PART!

We ask that you purchase one item- it can be something that cost $1 or $500; we don't care!- from the 4 participating shops. You will take your item home and create something with it…. it could be a room design, or a very small craft project. ANYTHING! Just take it home and put it to creative use. We want you to blog about what you create, and on October 23 come back here and link up your project to The Hometalk Halloween Haunt Link Party! The party will remain open for one week, closing on October 29 at midnight. The team at Sweet Clover will select a grand prize winner based on the best use of their purchased item, and the winner will receive a prize package of items from the vendors at Sweet Clover (ALL SORTS OF VINTAGE AND HANDMADE GOODIES!). And Sweet Clover is happy to ship this package if the winner does happen to drive a distance to participate.

So, there you have it! We are THRILLED to be putting this together for YOU the bloggers! Please click here and sign up to participate!
We look forward to a fun and eventful day and hope YOU will join us!!!!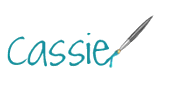 Pin