Before I show you a picture of this dresser, let me just tell you that when the bus rolled away this morning with my son on board, a little piece of my heart broke off and went with it. I didn't know it would hit me so hard! I went to the gym and had a very hard cardio workout which made me release endorphins and feel better! And then when he came home and got off the bus, elation!

Pin
Anyhow…I picked up this dresser earlier this week, and it was clear to see this one had been around for a bit.

Pin
It had watermarks along the bottom from an evident flood, and needed some serius cleaning. I used some bleach inside the drawers, and then sprinkled baking soda in each of the drawers and let it sit overnight. Then I dusted out most of the baking soda, and wiped the insides of the drawers down with vinegar and water. Since it was already a little rough around the edges, I went with a more distressed finish. It was missing a pull, so I filled holes in the top and made the top two drawers knob-ready. I sanded it, primed it, and painted it with "Reflecting Pool" by Sherwin Williams. I generally prefer the lightly distressed finish, which I do by hand. In the case of this dresser, I decided to really rough it up. By hand that would have taken forever and I may have passed out due to exhaustion, so I decided to put my orbital sander to use. I sanded it all over the edges, curves, and then gave it a general once over to expose the primer in spots. Then I used Minwax Golden Oak stain and wiped on lightly with a rag, replaced the pulls and added very dark red Anthropologie knobs. And here it is now! All roughed up and ready to go!

Pin

Pin

Pin
And don't forget to enter my 500 followers giveaway… if you like Target, that is.
Linking to…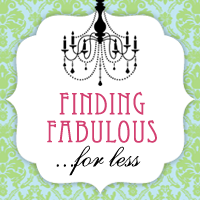 Pin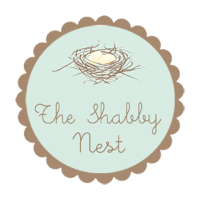 Pin
Pin
Pin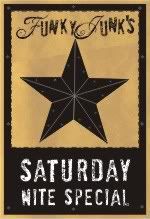 Pin
Pin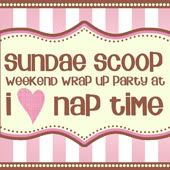 Pin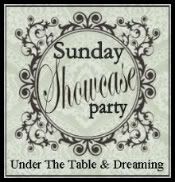 Pin