A few weeks ago, the lovely Veronica of Cherry Walls contacted me to see if I'd like to review one of her products. I had been trying to come up with something on the right side of Emmy's bed to balance out the stuffed animal storage that hangs on the left (necessary evil for the child who can't ever have enough stuffed animals). This opportunity was perfect for me to fill that space!
I contemplated these adorable hot air balloons…

Pin
And I also loved the raindrops….

Pin
But in the end I decided the birds with cages were the best fit for the look of her room, and the way they "hang" from the ceiling offered great balance.

Pin
I ordered pink cages with aqua birds, and they arrived quickly! They even came with their own spatula to press them onto the wall so I didn't have to use my credit card, set it down, and forget to return to my waller. 😉
Ready to see them in her room?
This is my instagram picture, since I don't have the right lens for the whole shot.
These images are a little clearer.
Emmy and I both love the whimsy of the birds and cages, and the colors were spot on for her space!
Oh, and a little sidenote as I make progress on her room…. I was planning on painting her bed yellow or orange or pink, but I've had a change of heart and hope to finish it in the next two weeks. But think along the lines of this bed….

I am thinking a gold vintage bed will grow with her more…. It's a full bed so I imagine moving it into an apartment with her one day, and I think it will have a little more longevity this way. And it's dramatic and a little romantic, and I know my girl loves drama!
Anyhow, back to the vinyls…. Veronica has offered to give away a $50 credit to her shop to one of my lucky readers! You have three chances to enter; leave a separate comment for each that you do and make sure I have an email address for you. This giveaway will be open until Thursday, October 31 at midnight, and the winner will be contacted via email on Friday. To enter:
1. Visit Cherry Walls and tell me which decal you would use the credit on.
2. Like Cherry Walls on facebook.
3. Follow Cherry Walls on Twitter.
That's all there is to it! Best of luck!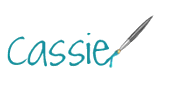 Pin