Before we get into today's post…. I have a letter I need to write, even if it is Valentine's Day.
Dear Jack,
Back in October you told me you could make all my winter wishes come true. You were full of such passion and life, and I believed you. In December we happily frolicked in the first snowfall, and enjoyed the twinkling Christmas lights as they sparkled against a fresh white blanket. We had some really good times. But things have changed…..
You once were so sweet and fun, but your dark and somber moods have taken over. You've caused some major black outs in my life, leaving me cold and shivering…. and a little lost.
I think it's time we call this to an end, Jack Frost, and simply remember the good times we had. Although I am over you for now, you will always hold a special place in my heart. And I am sure that by the time next November arrives, I will relish the thought of you coming back to me.
Until then,
Cassie
OK, now that I have gotten that off my chest, I feel like I can move on. What a day yesterday was…. what a storm! We were buried in about 20 inches plus of snow, with more coming tonight! We lost power from 8:30-4:30, so I spent much of the day by a fire reading Reconstructing Amelia (which I highly recommend!). The kids had a blast playing in the snow, and we were all relieved that our power returned in time for dinner and bedtime! Chris and I actually have reservations and a sitter for a Valentine's date tonight, but are playing it by ear…. Fingers crossed that we are able to go!
Anyhow, I've been sharing pieces of my friend Angelique's home all week long. So far we've seen her wallpapered dining room, and her kitchen and family room. Today I am going to share the rest of the main level of the home, including her living room, office, powder room, and more.
Angelique recently painted the living room charcoal gray… When she asked for my opinion on the matter, of course I said I loved it! That color always rocks my world. She had just added some amazing gold diagonal stripes based on an inspirational photo I had sent her, so had to paint around those, which was a challenge….. BUT totally worth it. See for yourself!
Here is the view as you look in the doorway of the dining room.
I am completely in love with this coffee table. If it goes missing, Angelique, you won't find it here.
And here is a glimpse of those stripes… Shazam!
Another gallery wall of family photos adorns the staircase wall.
This is also where the official main entry of the house sits. How stunning is that mirror?
I think you know how I feel about the deer.
If you said "Cassie and her freaking weird deer fetish", you guessed right! I love him.
This vignette adorns the entry table. Stay Awesome.
There is just so much I love about this room… I kept taking pictures here. Faux bois. Deer. This table.
And once again, Angelique wows with her lighting. This fixture really shines against those dark walls.
As you head up the staircase, the landing features a chalkboard wall, perfect for sweet messages.
The house actually features two staircases which lead upstairs. This staircase is just off the kitchen.
Directly across from it is the downstairs powder room, which is decked out in an awesome Parisian inspired wallpaper. And how fabulous is that mirror?
A picture ledge in the powder room is perfect for sowing off more of her vintage art collection, and a little Toby mug succulent I gave her for Christmas.
A small office also sits off the kitchen, and is painted a soft feminine pink.
It contains some of my favorite things as well, like deer….
… and amazing vintage art.
Come back next week to see all of the bedrooms in this gorgeous home! Until then, Have a great weekend, and a Happy Valentine's Day to you!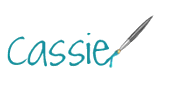 Pin