It's Wednesday! The week is already halfway over… I feel like time is slipping away. I just want to yell… STOP! Collaborate and listen. Cassie's back with my brand new project. Something grabs ahold of me tightly, paint like a maniac daily and nightly. Will it ever stop? Yo, I don't know.
Whoa. Sorry about that. Every time I yell stop, it just comes out. Ice Ice Baby. Gotta love Vanilla.
So, I really am back with a project to share today. I picked up these chairs this past weekend, and loved their shape. They are "vintage church chairs" but I thought they had a summer porch look since they fold.
I painted these with Miss Mustard Seed's French Enamel milk paint. I gave them two coats (and I did not sand first as I wanted chippiness). The paint actually adhered really well and I ended up getting a good workout giving these chairs a thorough sanding. It was 93 degrees and humid while I was sanding them, too, so I think I lost 4 pounds in water. I came inside, and ate 4 pounds worth of blueberry pie to make up for it. Anyhow, I finished them off with Miss Mustard Seed's furniture wax, which have told you all before goes on like buttah! It's so smooth and creamy! Here are the finished chairs!
I definitely think they belong on a porch around a table, or on a beach cottage porch, looking out onto the ocean. These will be available next weekend at the Sweet Clover barn sale, July 19-21.
Now off to drop the kids off at soccer camp and then drop some items off at the barn. Have a great day!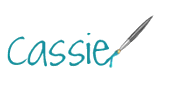 Pin
Sharing here:
Pin
Pin
Pin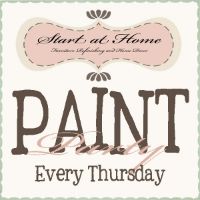 Pin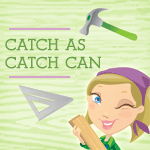 Pin
Pin