I actually did these chairs last fall, but I never posted them on the blog, so thought I would share since it's a holiday weekend and I haven't been working on too many projects and have just been spending time with the family.
Here they are before; they weren't a perfect match, but close enough to pair them together.

Pin
I sanded them down, primed them and painted them with a semi-gloss chocolate brown, and recovered the seats in a chocolate and cream zebra pring. Here they are after!

Pin
Enjoy what is left of the holiday weekend!
Linking this post to….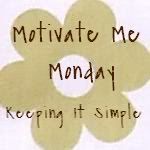 Pin
Pin
Pin
Pin
Pin
href="http://iheartnaptime.blogspot.com">
Pinsrc="http://i339.photobucket.com/albums/n454/jamielynnye/blog_Page_01-2.jpg"
height="125″/>