Happy Thursday! Today I am participating in a Christmas home tour put together by Like A Saturday.
If you are popping over from Life.Love.Laresen, welcome!
One week ago, I shared our main living spaces and the front porch. In case you missed it, you can check it out here, and here is a little preview of what you missed there…
Pin
And one more…
Now let's check out the rest!
Last week I showed you the front porch, but we most typically use the side porch as our entry. It is spruced up with some fresh greens, a grapevine wreath snowman, Sawyer's old scooter with a vintage bucket and fake little tree. (And the snow boots are out because we've had to use them a few times already!
We also have a table and chairs on our porch but with the weather lately have not used it. I threw a vintage plaid wool blanket on it to add some color and coziness. I also threw tree trimmings on the sideboard on the porch just to bring in some fresh greenery.
Inside, we have seen the major living areas already, but I also believe in adding a touch to the kids spaces and our bedroom.
Let's take a peek at Emmy's room….
Yesterday, on a total whim after seeing this idea from City Farmhouse, I created a faux hide out of some pale pink fake fur a friend had given me a while ago. I think it cozies up the space and is fun and feminine!
I threw it over her vintage rag rug.
I already had photographed her room for this tour, so pardon the following photo as the rug is not in it! 😉 But I wanted you to see her room with her lights over her bed on. We actually keep these up year round because they are so fun and she uses them as a nightlight. We turn them off when we go to bed each night.
On top of her dresser, she has a sparkly pink tinsel tree we bought on clearance last year.
Yesterday I shared how I decorated it with a pom pom garland…
The first day I was photographing her room, Lolly, our elf, had been having coffee with Grandma in the dollhouse.
And for good measure, one more magical shot of the pretty crystal lights from Ikea all lit up…
Sawyer's room also got a little festive with some lights and a red tinsel tree we purchased at the same time as Emmy's. His lights also stay up year round. My kids love their fun lights!
We have them draped over the bed he sleeps in…
And I am going to apologize now for this photo which is not that great… I apparently took only one shot when I took these and felt it would do???? Not sure what I was smoking.
The tree in his room sits on his desk in his dormer nook. He wanted bells on his tree as well, so I just tied some bakers twine to some bells and hung them like ornaments. I used green scrapbook paper and bakers twine to make him a little bunting for his tree as well.
I also added a gorgeous yarn tassel garland my best friend made for me to the map on our bedroom wall.
Above the bed, I added this antler wreath I created last month, and I think it suits the holiday…
Finally, one more space to check out- the guest bath received just a splash of festivity from some handmade items from my sweet Emmy. A couple weeks ago, I threaded a needle and taught her how to string pom poms. She was very proud of herself when she presented me with a very colorful garland that was perfect for the bathroom mirror! I also have a framed picture of Rudolph she created last year in art sitting on the shelf. It works perfectly with her garland!
Well, that's it for my home- I think we have it all covered now! I hope you enjoyed! Be sure to check in tomorrow at Life on Virginia Street to see her home all decked out!
Have a wonderful Thursday! I am off to volunteer at school for my last time in 2013!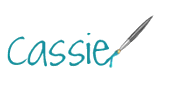 Pin
Sharing at Evolution of Style