Happy Wednesday! I am so excited to share with you our dining room, all decked out for Christmas. This is always my favorite room to decorate for some reason. This year I was especially excited because thanks to Treetopia, I have a pink tree just for the kids, and thanks to the flea market, I have a fabulous vintage flocked tree in the dining room, and we will still put up our real tree in the living room, too!
While I decorated this past weekend, I brought out the vintage tree for the dining room (which by the way was a steal at $20!). Before I decorated the tree though, I decorated the rest of the room so I could get a feel for what colors I wanted on the tree. I have a rather extensive vintage ornament collection, so I knew that with 3 trees this year, I'd be able to really have fun with them and give them each their own look. Once I decorated the room, I decided on a blue and gold look for the tree- I thought the gold would add some warmth. Anyhow, I won't bore you with talk talk talk… How about some pictures, and I'll talk you through what I did.
Here is a little peek of the sideboard and table and chairs….
On the two head chairs, I added a simple grapevine wreath that I painted with glue, and sprinkled in vintage look mica glitter for an icy effect. I tied them on with a sheer white and gold ribbon.
On the antiques sign, I strung the same advent calendar I made last year. I just need to change out the tasks!
On the chalkboard portion of the sideboard, a simple "Believe" says it all, with a plate of fake treats. 🙂 I don't need real ones around me!
Each side of the sign is flanked by gorgeous mercury glass candlesticks from my dear friend, Allison. A german glass glitter sleigh and a tinsel tree complete the left side….
And a taller candlestick and candle and a taller tree complete the right side.
The sideboard also serves as a roadway for our Santa in a glittered pine cone car.
And some pretty vintage look ornaments and a pinecone in a trophy cup…
My secretary serves as an area to show off my grandmother's carolers. But wait….. that's not a caroler in there….
I spy an elf! It's Lollie, our elf, back with his shenanigans!
Also on the secretary a winter scene my mom made for me last year in a vintage dish, and my apothecary jars in the number 25 for Christmas!
The bench next to the secretary houses the fun yarn trees my mom made me last year as well, and a snowman.
The table's centerpiece is a vintage wire tree I found at the flea market. I won't even tell you what I paid, but I just saw one on etsy for $70. Ok, so I didn't even pay a tenth of that. The table also has a pair of glittered candlesticks I made and my Pottery Barn reindeer purchased a couple years back on clearance.
I wanted to hang a wreath on the chalkboard, but the wreath hanger wouldn't rest on the middle of this frame, so I got a little creative with it….
After I took the above picture I found a cute little red bird in my craft stash, so I added him… What do you think? With or without the bird? Put a bird on it?
And of course, our terrarium, which was haunted at Halloween, had a turkey for Thanksgiving, now has a vintage Santa inside.
And now, my favorite part of the room, the tree….
I just love how it turned out! The vintage angel tree topper was purchased at the flea market for $1 the same day I got the tree!
I love how the colors bring in some warmth and tie into the sailboat paintings in the room.
And here it is lit up in all its glory!
And so far, the dogs tails have only hit it a few times and no breakages, just some vintage flocking on the floor…. I call that a success!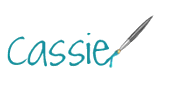 Pin
sharing here:
Pin