Happy Monday!  What a weekend we had…. It started off well. Chris arrived home Friday, and he brought us some of his free Hot Topic Swag from his trip.  I scored this adorable Alice in Wonderland Tee….
I wore it that night to a going away party for some friends of ours who are moving to Fort Benning, GA (Know anyone there, preferably with kids?).  It was a fun night and the rain died down so the kids were al able to play outside.
Unfortunately, at 3 am, I woke feeling rather nauseous.  I tried to ignore it and go back to sleep, but I just couldn't.  So from the hours of 3-9 I was rather ill with some sort of stomach bug.  Emmy's dress rehearsal for dance started at 10 and Sawyer had his soccer tournament, so my duty was to be with her for the day while Chris coached.  I was in no shape so I contacted a friend of mine and she came to my rescue!  Her girls dance at the same studio, so she was able to take Emmy and help her for the day, and even took her out to lunch!  And she was awesome enough to send me pictures throughout the day.  And a few other friends took pictures and video for me, too.  I tell you I love tis place I live in so much- the best neighbors, friends ever.  People really care.  I did manage to get Emmy's hair curled and make-up on; she loves that part and chatted excitedly while I pretended to listen but was really concentrating on not throwing up in her hair.  We pulled it together….
And all of the updates I got, Emmy looked to be having an absolute blast!
I can't believe how big my baby girl is, and just how beautiful she is.  My friend who watched her for the day for me told me how well mannered she was, and one of the dance teachers told me she was her usual sweet smiley self.  It's so nice to hear these words about her when I am not there with her.  She's a good kid and she makes me proud.  Meanwhile, at home, I napped for a few hours, and just laid in bed til about 4 pm.  Here was my view….
Thank goodness it was a quick bug, and I was better for the recital last night!  Here are a few more pictures of my pretty girl…. because I can't help myself!
She loves having her hair curled…
Waiting to go on for her first number, "Bare Necessities"…
With one of her best dancing buds, Ally….
All lined up and ready for "Alexander's Ragtime Band."
Emmy now has 4 dance recitals under her belt!  We are so proud of her- she did a great job, and most importantly, she looked liked she was having so much fun on stage.
Today I wanted to share with you a dresser in one of my favorite colors.  I picked up this dresser from the same gentleman I bought the duck egg chest I shared last week…
It was the matching piece, but was in much worse as far as having some veneer issues- chips, and peeling, and some needed gluing…
In the picture above I had already applied wood filler to several chips.  I left some chips alone and chose not to fill them all.  Some people may wonder why, but I tend to like a few chips here and there….. I think it adds a little character and gives me something extra to distress.  What can I say, I prefer things slightly damaged. 🙂  But one chip was so layered and big that I needed to smooth it out.  I used Wunderfil  from Rockler which I know I have told you about before.  it is my absolute favorite filler and provides the smoothest finish I have found.  I typically apply one coat, sand, and apply a second coat and sand again for  the smoothest possible finish.
I then sanded it lightly all over, and applied 2 coats of one of my all time favorite colors of General Finishes Milk Paint from Rockler…. Coastal Blue!  It's the color I used on my own kitchen cabinets.  I then lightly distressed it, used a clear wax to finish it, and put the original hardware back in place since it was perfect!  Here it is now….
Here you can see the area that had the most damage- still not perfect, but it's "vintage character".
I love the scalloped apron and the sweet legs- they add a nice feminine touch to an otherwise stately dresser.
This might be one of my all time favorites… I am such a fan of this color!  Off to the barn for some major cleaning and furniture arranging, and DIY center set up…. Cramming in as much as I can this week before the kids get out for the summer Friday!  Wish me luck!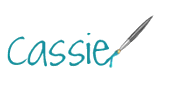 Pin