That's right folks! It is paint week for the Color My World challenge, and you can see by my title that I have two projects I will be sharing… this one here followed by another one at my link party which will post one hour after this posts.
When I heard that there was a paint week, I knew exactly what I wanted to do. I had been wanting to find a pair of chairs for our dining room table ends, and had already been looking though I was planning to paint them aqua. Then the challenge came along and I knew that coral chairs would add a nice pop of color to the dining room. Chairs are one of those things I always seem to find lots of– except for when I am looking! So the real reason I have two paint projects is that I was having no luck finding chairs and had to engage plan b. But then of course after that was complete, I found chairs, 4 for $40 total. They were vintage, had nice details, were large and perfect! The only downside is that the seats are an off white naugahyde. I know I can recover the seats, but my peeps, I have little kids. I have had upholstered seats before which quickly became stained… so for now I am going to keep the easy-wipe naugahyde. Anyhow, here is what I was working with….
I am not going to lie. I hate sanding chairs. So i tested an area of these (without sanding) with my trusty Benjamin Moore tinted primer (tinted in Ryan Red just like the paint). Wouldn't you know it adhered, so I skipped the sanding step. I wouldn't recommend doing this, but the chairs are for me, so I knew if anything went wrong it would be only me dealing with it and not an irate client. 😉
So I gave them all 4 coats of primer (you can never be too careful with reds!) and then gave them 2 coats of Ryan Red enamel paint. Then I gave the seats a good scrubbing with comet cleanser to remove any paint splatters and also clean them thoroughly. And now here they are in the dining room….
The Whole Room
One end of the table, with a lovely quote on the chalkboard!
Love those details!
Since there were 4 total, I placed one on either side of the sideboard.
Clearly now I need to re-accessorize the sideboard, but that will happen in time. 🙂
So what do you think? I am pretty happy with how they brighten up the room!
Be sure to check out all the other challengers' paint projects this week!
Sharing here:

Pin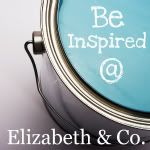 Pin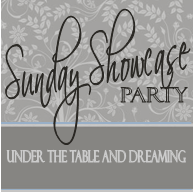 Pin
Pin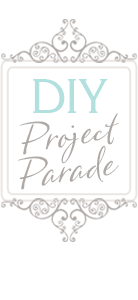 Pin
Pin
Pin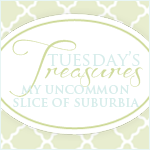 Pin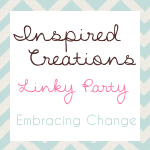 Pin
PinJennifer Rizzo's POP OF COLOR party
Pin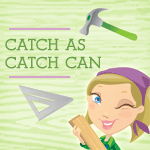 Pin
Pin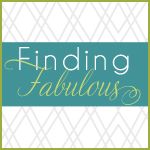 Pin
Pin
Pin
Pin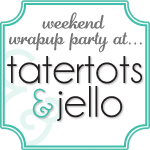 Pin
Pin