Well, my husband has been away this weekend, so I have had a busy weekend with the kids. After they have gone to bed I have stayed up drinking wine, and watching sad movies… The Last Song on Friday night, and The Time Traveller's Wife last night. PMS is here, too, so you can imagine that I sobbed my eyes out both nights, under the influence of wine. Sometimes it's good to get a cry out though, ya know?
Today, my mom and I took the kids to the Lucketts Community Fair, and I visited with Marian, aka Miss Mustard Seed, and oohed and aahed over her fabulous booth. She is so talented and so nice as well! My little Emmy took a big liking to her! Unfortunately with the kids there it was difficult to shop much, but I did get some cute brown glittered acorn and squirrel shapes I plan to use for some Fall project!
Over the weekend, I also managed to squeeze in some time to work during out afternoon quiet time and just after the kids went to bed. I finished a custom order that I hope to get pictures of soon, as well as 3 dressers. Only one was light enough for me to carry by myself, so that's the one you get to see since my husband won't be back until tonight.
I found this cute little guy at my local Goodwill store for $15.

Pin
It had a great scalloped skirt, but needed a little minor woodwork. I had to remove the skirt, and then remove some old nails, glue the skirt back on, and used trim screws to screw it into place. Trim screws are made to recess into the wood you are working with so that you can cover them with wood filler and never know they are there! They have a special square shaped head, so you need a special drill bit to use them, but they are fabulous to use on chairs andother pieces that need sturdying up. I also had to add a drawer support where one was missing. Luckily I had a piece of wood just the right size on hand. I save pieces of wood from all projects, because you just never know when you might need them! Once all that prep work was done, it was sanded, primed and ready to paint. I chose a couple oops colors from my local hardware store that carries Benjamin Moore paint. I chose a white for the top, and an aqua for the base. I painted the knobs out in the white, but once that was dry, I dipped my finger in the aqua and filled in the raied circle of the knob. Then the entore piece and knobs were distressed by hand, and golden oak tain was rubbed all over the piece with a rag to give it a warmer glow and a little vintage charm. Here it is now! It would be perfect for a nursery, wouldn't it?

Pin

Pin

Pin
Linking to…

Pin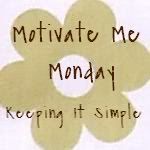 Pin
Pin
Pin