It's Friday! WOOHOO! Today the kids get out of school 2 hours early and Christmas break commences! Chris works retail, so he will be working all weekend…. but the kids and I have plans to make cookies for Santa and the reindeer, make these little elves, and listen to our neighbors sing at their church service. We are going to have ourselves a festive time!
This week was the last week for Dare to DIY. I had a blast hosting with Kim, Michelle, and Rachel. Today we are each sharing our favorites from this week's Dare to Deck the Halls!
My picks are both unique and kid-friendly advent calendars.
First up, there is this rockin' dinosaur advent calendar from Boxy Colonial. Sawyer was big into dinosaurs when he was 3 and would have ADORED this. Heck, I think he still would love it. I am 35 and I love it!

Pin
Pin
Before I sign off, I also wanted to thank Suzy of Worthing Court for allowing me to share a favorite photo from my Christmas house in her house snoopers Christmas edition today! Head on over to check it out!
I hope all of your holiday rushing and shopping is done as it is here so that you may relax and enjoy the glory of this magical season! Wishing you a very happy weekend!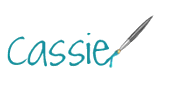 Pin