Happy Monday! I hope you all had an awesome weekend! I had a fabulous kid free weekend (thanks, Mom and Dad!) and was able to get some rest, get a lot accomplished as well, buy some vintage lockers, spend time with friends, and even squeeze in a date at Ayse! Oh, and I got a jump start on next week's Dare to DIY.
But today, you are here for the Dare to Be Thankful project and link party! I am excited to be hosting Dare to DIY alongside Newly Woodwards, Decor and the Dog, and Maybe Matilda. Make sure you head to their blogs today to see their Be Thankful projects!
Now, I want to share my version of a thankful tree with you. So here it is!
I have some curly willow branches that I keep around my house for most seasons, just changing out according to the time of year. I found them in a brush pile when I was out for a walk one morning an went back to get them with my car later. Free, found in nature, saved from burning…. sounds good to me! I had them sitting in a gorgeous large white vase on my sideboard and decided they would make a perfect thankful tree with some simple additions.
Like most of blogland, I am totally digging arrows and feathers at the moment. I ordered some small white duck feathers from Etsy, and used some alphabet stamps and ink to stamp them with the things our family is thankful for….
Once the feathers were stamped I used a brass wire to wrap around the end of the feather, and aded some gold beads, wrapped the wire again to secure the feather, and then created an ornament hook style end. Here's a better look at that: (And yes, I am the one who is more thankful than my kids for school!)
I also wanted to add some arrows to the tree. I used scupley white clay to create some arrows. (And my kids created some "faces" and "turkeys". So those are the other items on the baking sheet). I baked the arrows according to the clay manufacturer's directions and then allowed them to cool. FYI you could also stamp more words into the arrows before baking if you'd like.
Once they cooled, I used gilding wax in King Gold which I purchased from Catfish Studios. (They are local to me, and although it is not on their website I would imagine you can contact them to order it) It is similar to Rub N Buff, but much easier to use and it comes in a little glass pot so there is less waste, too.

Pin

I applied the gilding wax with my finger and let it dry. Once it was dry I used baker's twine to create the loop for the arrow to hang. Here is what the arrow looked like once complete.
Here is another look at the beading on the feather.
Here they are together…
And the entire thankful tree….
This is as decked out for Thanksgiving as it gets around here….
This project was really pretty simple, and I plan to transition the ornaments I created onto my dining room Christmas tree, so I will get more use out of them!
Now, I am SOOOO excited because one of you LUCKY linkers will win an amazing giveaway courtesy of my friends at Catfish Studios. They are giving one of you who links up the following items for your DIY artillery: 1 artisan enhancement 8 oz leaf and foil, 1 artisan enhancement 8 ounce clear topcoat, 1 copper gilding wax, 1 silver gilding wax .

Bonus, I am going to give you an EXTRA entry, if you link up your project, then head over to the Catfish Studios facebook page and give them a like, and leave me a comment that you did!
OK, your turn to share your Dare to DIY Be Thankful project! Come back Friday to see my favorites! And be sure to head to Newly Woodwards, Decor and the Dog, and Maybe Matilda to see their picks as well!
Here are a few rules:
1. No more than two links per person.
2. Your post must be Thanksgiving related.
3. Please link back to one of the hosts of Dare to DIY.
4. Hop around and visit other links and leave some comment love!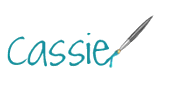 Pin