Happy Monday! Hope you all had a great weekend! Ours was filled with tons and tons of cookie baking. Chris also came down with a bug, and I thought I was going to skip the wine tasting party…. but the thought of all my friends there without me was too much to bear. I left him at home in bed at 8 pm, Rudolph on the TV for the kids, and headed out for the evening. One of my friends actually was kind enough to offer me a ride, and I said, "Oh, no, I am in my pj's although it's so tempting." Five minutes later I got a text, "We are on our way." "HERE????" "Yes, be there in 5." Oh man! I raced upstairs and told Chris, sorry, but I guess I am going! And got myself dressed and somewhat presentable and headed out like a flash. I was glad I did, as it was nice to gather with friends for the evening after being in a house with a sick husband all day. Anyhow….
Guess what? It's the last week of Dare to DIY! I have had a blast hosting along with Kim, Michelle, and Rachel. Today we are decking the halls! I have a fun kitschy little project with no before or during photos because sometimes I am lame like that. Oops. My hands were too busy pom-pom-ing away to take pictures.
I started with a white wreath from Jo-ann's and some rainbow yarn. I made about 10 pom poms in 3 different sizes, using my pom pom makers that my best friend gave me last year for Christmas. She is the pom pom queen. She also advised me on this wreath a bit when I got stuck. She's crafty like that.
Anyhow, I tied the pom poms all in a cluster, added a few mini vintage ornaments that I also tied on, and then took a bunch of yarn strands and tied a bow on the other side. Here is the result!
Although the colors look lovely against my front door, I actually made this as a gift for a friend of mine who loves color in her home! I gave it to her Friday and she loved it! She hung it in her kitchen and sent me a picture. 🙂 I was just happy she loved it!
Now it is your turn to share your own DIY deck the halls project! Head on over to Newly Woodwards and link up!!! You will also be entered in an awesome giveaway!
I also wanted to let you know of a couple other goings on this week….
On Wednesday, I am participating in a Jingle Mingle with Cuckoo4Design, Shift Ctrl Alt, Nalle's House, Retro Ranch Reno, Dwellings by Devore, and Bliss at Home. We will all be sharing a jingle bell craft, so be sure to check them out that day!
On Thursday I am participating in an awesome tour of homes put together by Rachel of Like a Saturday. I know I shared most of my home last Thursday, but this time I will be adding some new spaces as well! So come check it out and check out the other ladies sharing their homes!
Here is the line up for the week, starting today, and the tour ends with a link up Friday at Like a Saturday!
So lots to look forward to this week! Have a great Monday! 9 days til Christmas. It's haunting me.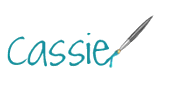 Pin