First of all, thanks to all for the sweet comments about our Charlie. Your kindness means so much to me. If you missed yesterday's post about our family's loss, you can read it here.
Now, onto my Dare to DIY! This week it's Dare to Entertain!

If you want to share your own holiday entertaining projects, head over to Maybe Matilda where the link party is live today through Wednesday!
Now it's my turn to share with you my little entertaining project….
When I was in Ohio for the Country Living Fair, I bought an awesome red vintage Navajo saddle blanket and I knew it would be the focal point of my holiday table I decided to roll with it, and create some little horse place card holders.
I started out with "The Toob" plastic horse toys, with 12 in a tube.
I used Rustoleum metallic gold (the can with the reflective gold top) to paint them gold.
Once they dried I used a tiny drill bit to drill holes into the tops of their backs. I then used brass wire and wrapped it tightly a few times around a pencil and clipped it using wire clippers.
I dropped hot glue into the hole, then placed my piece of wire in to create place card holders, and I did my best to wipe off excess glue. Here was a little instagram shot I took with a little horse humor.
Now, let's move onto the table setting I used them in… (And you get a little sneak peek of the dining room tree and decor!)
I went with whites, golds, and silvers, and a pop of red in the navajo saddle blanket. Because it's a saddle blanket it has a bit of curve to it, so it didn't work the long way on the table. I added a woven natural and gold runner I picked up for $10 at TJ Maxx. I also got the napkins there, but could not find a set of 8 of any one style I liked. I found this style I chose with a set of 4 in silver and a set of 4 in gold; so I chose those.
At the center of the table are some brass deer I found when I yard saled with Kelly in Atlanta this summer. The vintage wire tree I had last year as well and decorated it with vintage chandelier crystals. I also threw in some fresh greenery from the yard.
The china is vintage lenox and was my grandmothers from when she and my grandfather were married I believe. It's a beautiful and classic design. The silverware is a Christmas gift from my in-laws this year. I had permission to open it early, so I did so I could use it to set the table! 😉
Pin
Here is my DIY place card holder in action!
And a couple more shots of the table…
I just love the fringy ends of the saddle blanket!
I took these photos last Wednesday, two days before we lost Charlie. He had found himself a nice little nook on the island shelf while we were out that morning…
So sweet…..
Well, that is my little bit rustic, little but tribal, little bit horse inspired, little bit glam, little bit vintage Christmas tablescape! I am really happy with it this year…. It just feels like me. 🙂
Don't forget to head over to Maybe Matilda to share your own projects!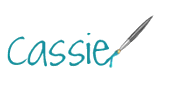 Pin
Sharing here:
Junkers United, Inspire Me Please, Tatertots and Jello