Happy Friday! We had a short week here due to starting it off with two snow days in a row, but I am excited for the weekend nevertheless! Tonight I am taking the kids to movie night at the school, and tomorrow we have a sitter and are headed to an adult wine tasting party- my kind of party. 🙂 Sunday I have some cookie making planned, with some taste testing, of course, too. I can't give out cookies that don't taste good, so I will check them out…. just for the people I care about.
Anyhow, let's check out my favorites from Dare to DIY Give Handmade!
How AMAZING are these rustic nail and string state ornaments from Done is Better Than Perfect? Yes, they are THAT amazing.

Pin
Secondly, I adore this painted barnwood plank from Planting Sequoias. And better yet, it came from a craft party! I want to go!
Next week is the last week for Dare to DIY and it is time to DECK THE HALLS! Come back and share your DIY decorating project!
Here is a sneak peek of what I created….
Hope you all have a wonderful and festive weekend! Cheers!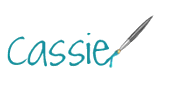 Pin